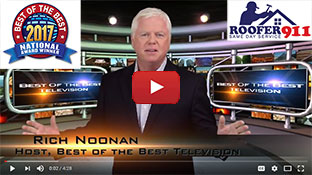 We Proudly Accept
Testimonial
What People Say About Us
Everything was great. After first talking to Steve he quickly sent the estimate with the pictures of the problem areas and he was extremely easy to work with. I would definately refer a friend or neighbor to roofer 911.
Dan Fisher
business
HERNDON, VA
October 18, 2009
0.3

Getting the Right Amount of Insurance Deductible
| | |
| --- | --- |
| November 29, 2011 by - 2 Comments | |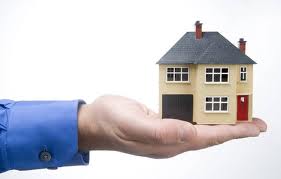 An insurance deductible is the amount you pay out of your own pocket when you submit a claim for roof repair or replacement. It used to be that people had low deductibles like $50 or $100 dollars that they had to pay while the insurance paid the rest. The big hurricanes increased the risk that the insurance companies will have to pay out on more claims that they originally planned, which threatened their bottom line. As a consequence, at least 11 companies left the Florida market in 2005.
Then the homeowner has to buy from smaller companies for a much higher price. Or, if they are still paying on their mortgage, the bank will see a lapse in insurance and put on their own insurance that is about 3 times more expensive. Other options the insurance companies take is to refuse to take your claim and black ball you even for calling to ask about a claim. Then your information is shared with other companies on CLUE, Comprehensive Loss Underwriter Exchange so others won't take you on.
So if you can set aside more money for a higher deductible, that would be a perfect way to save and prevent you from losing your insurance. If you raise your deductible to $500 or $1000 dollars, then your monthly premiums will go down. Ask about bundling options, putting auto and home insurance together for savings. Pay your monthly insurance savings into a insurance deductible savings account, you can see it pay off.
Browse other blogs by keywords:
Insurance Roof Repair Roof Replacement
2 Responses to "Getting the Right Amount of Insurance Deductible"
Kanata Roofing says:
December 3, 2011 at 9:07 PM
About six months ago we had a wind storm and some of the houses lost half of the shingles. Repair costs were over a thousand dollars but because the homeowner had a $1000.00 deductible on their policy it was not a win win situation for them.
Roofer911 says:
December 4, 2011 at 6:23 PM
Having a $1,000.00 deductible nowadays is considering best, you only want a file a claim when the cost of the repairs or a new roof is much higher than your deductible. Please read how insurance companies now protect themselves from homeowners who file multiple claims:
https://www.privacyrights.org/fs/fs26-CLUE.htm
Speak Your Mind!
Tell us what you're thinking...
and oh, if you want a pic to show with your comment, go get a gravatar!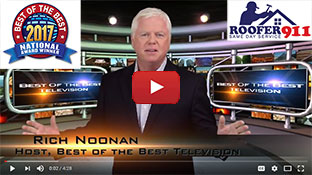 We Proudly Accept
Testimonial
What People Say About Us
With infrared scans and HD photos, Roofer911 completely put our mind to ease. We had other roofers who always seemed to disappoint--slow to respond, don't follow through on their promises, etc. Then a neighbor recommended Roofer911. Steven and his team are different than everyone else. Steven showed up when he said he would, conducted his assessment in a professional and courteous manner, explained everything he found, and sent a detailed write-up and estimate within an hour. The work was performed expertly by a trained and courteous crew who finished the job and walked through exactly what work they performed, again with detailed HD pictures to show before, during, & after. I will never use another roofer and highly recommend Roofer911 to anyone with roof repair needs.
Douglas Hamilton
business
Centreville, VA
February 18, 2013
0.3