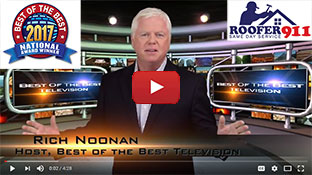 We Proudly Accept
Testimonial
What People Say About Us
This company generates a great deal of confidence: professional, reasonably priced, responsive, clear and communicative, skilled, experienced, all the processes streamlined for ease and quickness. From the first phone call, through the estimate and work done, everything was taken care of in one day; just in time for a worry-free downpour.
M. Magnus
business
Alexandria, VA
June 6, 2010
0.3

Tips for Insulating Roofs
| | |
| --- | --- |
| January 22, 2012 by - 2 Comments | |
Insulating roofs is a really important consideration for both residential and commercial properties. Roofing materials like cedar shakes, clay tiles and asphalt tiles already have some insulation value, however metal roofs and plastic corrugated roofs have none whatsoever. If you are just doing a roof replacement for your tool shed or porch, you may think that heat loss and the effects of the sun really don't matter. Then again, you may never have spent much time in an oven or freezer.
Ask any of your local roofers. Structures with a metal roof is totally subject to the external weather factors. Metal is a great conductor and as the sun's UV rays heat up the metal surface, all that heat is conducted to the interior. That does matter when you are storing tools and equipment and hope to work in there as your shop. Also in winter, those freezing temperatures encroach upon your bones, straight through the metal and any heat you may have had flies out through the roof.
Following are some tips to keep your environment stable and your energy bills low.
Check the R-value of the insulating material. The higher the value, the more insulating property it contains.
Fiberglass is a good thermal insulation product if you are on the lower side of your budget. However, remember, the better the insulating factor, the less energy and money you will lose.
Rigid board is more expensive, but it has an excellent R- value and is much easier to work with than Fiberglass
Radiant barrier insulation is highly effective and good when used with a thermal insulator.
Bubble insulation is not effective.
Spray foam breaks and packs to easily and is not as effective for insulating roofs.
Browse other blogs by keywords:
Attic Insulation Roof Inspection
2 Responses to "Tips for Insulating Roofs"
Loft Insulation Spray says:
March 21, 2012 at 5:46 AM
Nice tips. Those who want to get their attics insulated via DIYs would be able to make the most of this post. Great job.
Roofing Contractors in Houston says:
May 23, 2012 at 8:41 AM
Another thing to consider is radiant barrier. This will help you a ton. Never fall for the trick that some hack roofers try by telling you that radiant barrier can be put on top of a roof, it must always be installed in you attic. If not installed in your attic, which would be called radiant heat, your going to be conducting heat.
Speak Your Mind!
Tell us what you're thinking...
and oh, if you want a pic to show with your comment, go get a gravatar!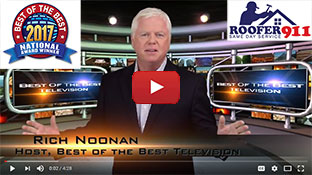 We Proudly Accept
Testimonial
What People Say About Us
After calling 2 companies to get my roof repaired and only getting voicemail (one never returned my call) from them, I did a Google search on Emergency Roof Repair in Fairfax Virginia. The very first site that came up was Roofer911. I was a bit skeptical at first, but decided to call anyway. As the saying goes, "Third time is a charm" well in this case it was a blessing!! Not only did the workers show up quickly, they got the work done before the rain came. Not to mention the fact that the phone was answered by a human and not an answering machine asking you to leave a message for a call back. Within 2 hours of my initial call I received an estimate with pictures and the workers showed up at the house to do the work. Thank you, Thank you, Thank you!!!! If anyone reading this has any doubts, it's your loss!! This is an excellent company!! I will not hesitate to call them again or recommend them to anyone.
Joseph Schiavone
business
Fairfax City, VA
July 29, 2010
0.3