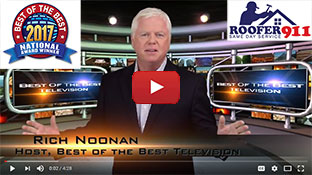 We Proudly Accept
Testimonial
What People Say About Us
Immediate service! Fast! Identified problem areas. Very courtious.
Jim Bowen
business
Northern, VA
October 9, 2009
0.3

Infrared Roof Leak Detection in Reston, VA
Hi. This is Steve from Roofer 911.

I'm at a home in Western Virginia, and I wanted you to see something. Here's the sky light and they have a water stain that's on the back side. You see the red and the blue on the back side? That's moisture, and that water is travelling one to one a rafter, so the source of leak is not from the sky light, but instead it's originating from further up above, and I'll show you exactly what I mean.

Here, all this red, all this blue, that's all wet, and it's wet over here as well. I need to go to the room directly above to see if there's water that's travelling from other places as well.

Yeah again, my name is Steve from Roofer 911 and we specialize in roof repair in all areas of Western and Northern Virginia, including Prince William County and Fauquier County, and I can be reached at 703-475-2446. Thank you.
Browse other blogs by keywords:
Infrared leaks leaky roof repair roof Roof Inspection roof leak Roof Repair roofing repair
0 Responses to "Infrared Roof Leak Detection in Reston, VA"
Speak Your Mind!
Tell us what you're thinking...
and oh, if you want a pic to show with your comment, go get a gravatar!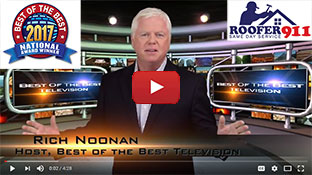 We Proudly Accept
Testimonial
What People Say About Us
Steve and his team were fantastic! Incredibly responsive and great at keeping us up-to-date on the progress. We're delighted with the results.
Robin Camarote
business
Arlington, VA
March 25, 2013
0.3