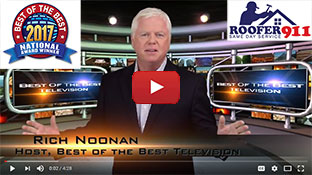 We Proudly Accept
Testimonial
What People Say About Us
Steve did a terrific job for us. We had a serious roof problem, with a rain storm on the way. Steve gave up his Saturday night anniversary plans to come to our house and repair the damage before the storm. We were also very impressed with his professionalism and his obvious dedication to doing a good job. I highly recommend him.
Harrison Smith
business
McLean, VA
May 20, 2008
0.3

Infrared Moisture Detection for Mold Prevention
| | |
| --- | --- |
| September 16, 2013 by - 1 Comments | |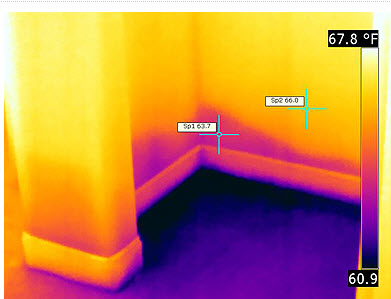 In a home where excess moisture is a problem,
infrared moisture detection can save your life
. Black mold and other strains of mold are frequently the root cause of serious health issues.
Browse other blogs by keywords:
1 Responses to "Infrared Moisture Detection for Mold Prevention"
Joseph Piodos says:
February 25, 2014 at 8:04 PM
Molds are multi-cellular (consist of more than one cell) filamentous fungi usually having a fuzzy or cottony soft appearance when they grow in areas in your homes. They may be white, dark or in any color. They produce spores usually asexually and in large numbers which means they arise and inherit from a single parent. Asexual reproduction is the primary form of reproduction for single-celled organisms such as bacteria and fungi. They are light, resistant to drying and can easily spread through the air and contaminate any areas. More often, a moldy smell might be the only clue that there is a hidden mold growth away from your house. Never ignore mold odors if you can't see any mold or else this might be the main reason of illnesses within your family. You should thoroughly inspect your home before any mold problems get worse.
Speak Your Mind!
Tell us what you're thinking...
and oh, if you want a pic to show with your comment, go get a gravatar!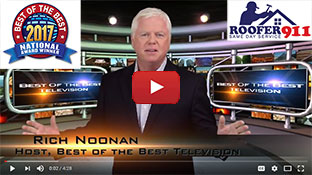 We Proudly Accept
Testimonial
What People Say About Us
Roofer911 is absolutely top notch. I am always a little apprehensive working with contractors but Steve made me feel at ease. Roofer911 is extremely professional, knowledgeable and these guys actually care about the product they are delivering to their customer. These guys are great and I would absolutely recommend them to my friends and family.
Scott Madden
business
Ashburn, VA
March 1, 2011
0.3