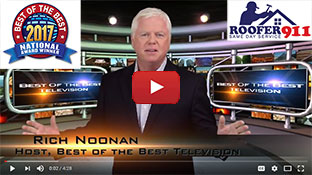 We Proudly Accept
Testimonial
What People Say About Us
I am very happy. Thank You for getting this done. When I need you I will call you again. Thanks Pat
Pat Mangan
business
Sterling, VA
June 8, 2010
0.3

Put Full Phaser on Infrared Leak Detection, Mr. Spork
| | |
| --- | --- |
| October 7, 2011 by - 0 Comments | |
Captain's Star Date 2011.10.04 version 2.0 and Mr. Spork is at a client site with his phaser set on infrared leak detection. Mindful of the Prime Directive, we're determined to probe for escaping heat without disturbing the structure in question. The natives are concerned about their property's value, want to see if they can lower their utility costs and if they are overlooking what are essentially invisible leaks in their walls and roof.
Noble intentions all and by their very compliance they will be good nominations for the Federation of Smart Homeowners. I understand that they've just had a roof repair done but are still concerned about the extent of water damage and if any alien mold spores have started colonies in their insulation. They are still reeling from a run-in with their Romulus insurance agent and are determined to document and verify all repairs.
I have the greatest confidence in Science Officer Spork; he will detect additional water leaks and their points of origin anywhere within the structure. He'll also alert the natives of blockages in their plumbing, discover potentially dangerous "hot spots" in their primitive electrical wiring and find the moisture that can't be found with standard moisture meters.
The natives are concerned that local fauna have burrowed into the walls but Mr. Spork will find any small rodent heat signatures while he also checks for their structure's energy efficiency. No stone, or rather no window, wall or insulation will be ignored since all can lead to loss of heating and cooling. With his phaser set for infrared leak detection, Mr. Spork will check the heating and cooling systems, and locate any fittings that are not properly sealed and functioning.
Browse other blogs by keywords:
0 Responses to "Put Full Phaser on Infrared Leak Detection, Mr. Spork"
Speak Your Mind!
Tell us what you're thinking...
and oh, if you want a pic to show with your comment, go get a gravatar!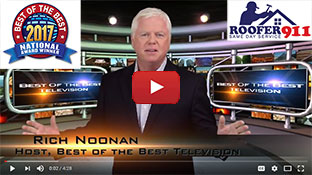 We Proudly Accept
Testimonial
What People Say About Us
I had a depression in my roof that needed immediate repair...I went on the internet, googled roofing contractors, filled in my needs and email address and phone number. Within 1 hour a Roofer911 Steven called me..He asked if he could come by and give me a quote..I said yes.... Steven told me exactly what my problem was and what caused it..then he proceeded to tell me what he would do to repair it.... with pictures.. He had gone up on the roof, checked it out, took photos and had a quote on my computer before I got up that morning..This was all done on the internet. I never met Steven, I still haven't, ( I even paid him over the internet). His attention to detail allowed me to choose his company over 2 others I had gotten quotes from..(They did not go up on the roof). I watched his two man crew do the repair from start to finish. I can see that these guys are the reason Roofer911 is so sucsessful. When they finished it was like they were never there. They cleaned up every bit of broken shingles, rotten wood, etc.. I highly recommend Roofer911... and will recommend them to all my friends...Yes Yes Yes... Sincerely, Robert G.
Robert Gordon
business
Vienna, VA
May 4, 2010
0.3