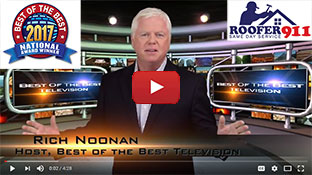 We Proudly Accept
Testimonial
What People Say About Us
I've had three seperate issues with my roof in the past few months. Everytime I have contacted Steve he gets on it right away. Top notch repair and customer service.
D Martin
business
South Riding, VA
June 7, 2008
0.3

Ice Dam Solutions For Eager Beaver Homeowners
| | |
| --- | --- |
| October 11, 2011 by - 0 Comments | |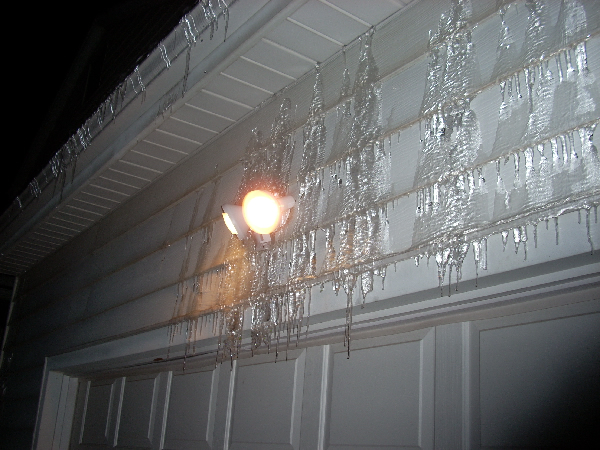 If you have icicles hanging off your roof's eaves and gutters, then you are in need of ice dam solutions. An ice dam is formed during the winter after a heavy snowfall followed by several days of thawing and refreezing. The top layer of your roof's snow acts as an insulating layer to the bottom layer of the snow which is in contact with your warm roof. That melted snow runs down to the gutters and eaves then refreezes once it hits the cold air at the roof edges. The ice dam forms potentially dangerous icicles and can build itself back up the roof getting under shingles. This process loosens the shingles from the roof allowing water to seep in and start damaging the under layer, get into the attic and start the rotting and mildew process. You might eventually notice ceiling stains starting and that is when your home's roof is more than past due for a winter roof repair.
The best way to fight the formation of ice dams is to make sure that your home's attic is properly ventilated so that the roof itself is normalized in temperature with the outside. Another solution is to keep your gutters clean and free from debris. Water can pool in clogged gutters and freeze right up giving a wider platform for ice to get established and start the downward dripping process resulting in icicles and the upward push against your roof's shingles.
The last of the ice dam solutions is actually a common sense safety warning to eager beaver homeowners: do not stand under the icicles and chip away at them unless you want to become a dead duck!
Browse other blogs by keywords:
Attic Gutters Ice Dam Insulation
0 Responses to "Ice Dam Solutions For Eager Beaver Homeowners"
Speak Your Mind!
Tell us what you're thinking...
and oh, if you want a pic to show with your comment, go get a gravatar!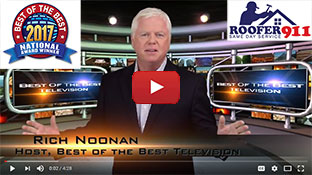 We Proudly Accept
Testimonial
What People Say About Us
Quick response and repair. Steven B. utilized infrared to inspect roof to assess stains at rear center ridge ad right rear corner of eave. No moisture was found; however, Steve did identify a problem with the front gutter and recommended repitching of the gutter. Excellent service with a smile....:o))
Keitha Hunt
business
Alexandria, VA
May 16, 2011
0.3