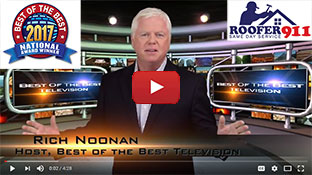 We Proudly Accept
Testimonial
What People Say About Us
Roofer 911 responded fast for service call and repair schedule. Steve explained very detail and professionally for the issue and repair procedures. If you need a dependable roofer, Roofer 911 will be an excellent service company choice.
Jack Li
business
Centreville, VA
September 18, 2012
0.3

Playing Hide and Seek with Hidden Roof Leaks
| | |
| --- | --- |
| October 14, 2011 by - 0 Comments | |
Hidden roof leaks are major problems for homeowners since they can go on causing damage for quite some time before anyone notices there is a problem. Most times tell-tale staining on the ceiling is the first clue although if the upper walls are mildewed, bowing out or have the paint blistering or plasterboard actually crumbling, then repairs are way past due. Any homeowner, who would let their walls go like that would more than likely ignore any mild tan ceiling stain until it morphed into a growing dark, slimy green stain.
Painting or wall papering over problems won't make any thing go away despite what amateur marriage counselors metaphorically say. If checking the attic turns up nothing, have your local roofing contractor come out with an infrared leak detector to locate the source of the leak. This is a non-intrusive device that can not only find the path of the leak but its source even if it hasn't rained in quite a while. Your roofer will be able to recommend what roof repair is needed.
These infrared leak detectors can find the hidden moisture patches and trails in walls and around doors and windows that regular moisture meters can't reach. They can also pinpoint plumbing blockages and leaks and are also excellent for finding escaping heat or air conditioning around windows and doors. In fact, infrared leak detectors even locate unwanted pests and their nests within floors, walls and attics.
Hidden roof leaks can run but they cannot hide when the infrared leak detector is on their trail.
Browse other blogs by keywords:
0 Responses to "Playing Hide and Seek with Hidden Roof Leaks"
Speak Your Mind!
Tell us what you're thinking...
and oh, if you want a pic to show with your comment, go get a gravatar!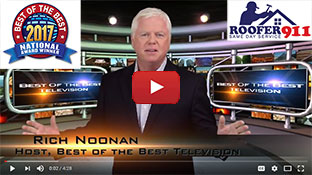 We Proudly Accept
Testimonial
What People Say About Us
Great service and Steven was able to find exactly where water was coming into my house before I even had a chance to say anything to fix the problem.
Minh Le
business
Burke, VA
June 3, 2013
0.3