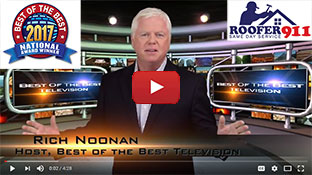 We Proudly Accept
Testimonial
What People Say About Us
I sent an email request for an estimate at about noon one day and the next day by 10:30 my roof repair was complete. Within the next fews days, there was a hard rain; the ceiling in my bedroom did not leak. I have had two other contractors "fix" the leak. Needless to say, they didn't fix anything. I can't brag enough about roofer911. Super job!
Que Smith
business
Broadlands, VA
August 24, 2009
0.3

Home Buyers Beware Hidden Roof Leaks
| | |
| --- | --- |
| August 22, 2013 by - 1 Comments | |
New home buyers - have a professional roofing contractor
check your home for hidden roof leaks
. These can be quite costly to repair and can lead to black mold. Better to know the truth before you put your money on the line.
Browse other blogs by keywords:
Infrared Roof Repair Roof Inspection
1 Responses to "Home Buyers Beware Hidden Roof Leaks"
Ottawa Roof Repair says:
August 22, 2013 at 8:45 PM
It can be as simple as a roofing nail for those small leaks. Even walking on the roof can start a small leak.
Speak Your Mind!
Tell us what you're thinking...
and oh, if you want a pic to show with your comment, go get a gravatar!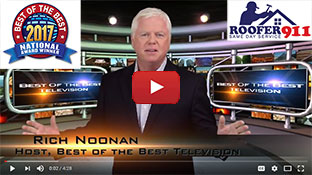 We Proudly Accept
Testimonial
What People Say About Us
Unbelievable! This was the first time I have had a repair contractor call me within 10 minutes of a web request. Beyond that, Steven showed up at my door a few hours later and here is the amazing part. He showed me where the leak was in the exterior ceiling around the window and told me how to repair it myself. I have never had a contractor refuse to do work because he felt I could fix it myself cheaper. I would recommend Steven at Roofer911 to anyone. He is honest, quick and bottom line, he saved me a ton of time and money.
Todd Reynolds
business
purcellville, VA
September 9, 2013
0.3