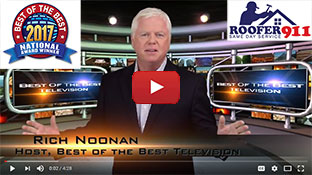 We Proudly Accept
Testimonial
What People Say About Us
Thank you so much! I am so impressed with your operation. You are very efficient and made the process painless. Infact, I told everyone around me today about you and how impressed I was. I will be in touch for any future roofing projects. Thanks again!!!!
Lucy Laughn
business
Alexandria, VA
May 21, 2008
0.3

Heavy Snowfall... Winter fun or roofing nightmare?
| | |
| --- | --- |
| December 19, 2011 by - 3 Comments | |
After a heavy snowfall, roofers recommend removing as much snow off of your roof as possible. Heavy snow not only adds excessive weight to your roof, which can cause major roof damage, but sets in motion a really annoying (and potentially expensive) phenomenon called the ice dam.
As the rooftop snow melts and refreezes, it forms dams of ice at the roof edges. These ice dams trap melted snow causing the water to pool. Without proper drainage, the water has nowhere to go and eventually takes the path of least resistance making its way into the home causing significant water damage to insulation, walls, and ceilings.
Keeping your roof clear of snow is the quick fix way to prevent the formation of ice dams. Roof rakes and snow shovels can be used to pull snow off of the roof. However, chipping and channeling ice dams can be tricky, especially if they have had time to thicken. Before making an attempt to do the job yourself, be sure you know how to safely remove heavy snow from your roof and deal with ice dams. When in doubt, call on the professionals. The last thing you want is to cause more damage resulting in an additional roof repair bill.
There is a permanent solution to ridding yourself of ice dams altogether and that involves installing more adequate insulation, sealing, and roof ventilation to your home. The upfront cost of such upgrades may seem hefty, but in the long run, you'll save money on your energy bill and sanity.
Just remember, a heavy snowfall can be winter fun for everyone, especially when you have someone else clearing your snow-covered roofs.
Browse other blogs by keywords:
3 Responses to "Heavy Snowfall... Winter fun or roofing nightmare?"
Ottawa Roof Snow Removal says:
December 19, 2011 at 10:12 PM
It's good to have a roof rake to clear snow off the roof where there is no danger involved. Remember a handyman is good for summer months. Always hire a professional roofing contractor who is insured to clear the snow off. They are experienced and trained roofers who performs the same task over and over again.
Manotick Roofing says:
November 28, 2012 at 11:07 PM
North facing part of your roof is more likely to leak and or cause more damage when thaw starts.
Nepean Roofing Company says:
March 6, 2013 at 10:28 AM
Lack of ice and water shield and underlayment can cause leaks also, it doesn't matter how old your roof is.
Speak Your Mind!
Tell us what you're thinking...
and oh, if you want a pic to show with your comment, go get a gravatar!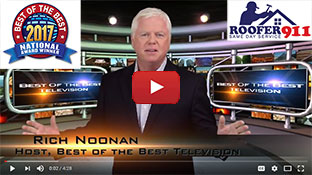 We Proudly Accept
Testimonial
What People Say About Us
The appraisal/assessment was professional and personal with an infared reading as to where the leaks originated from. The repair was quick and professional with same-day service. The crew was very knowledgeable and repaired the roofline, leaks and gutter with screen to better-than-originally-installed condition. They obviously took pride in their work. They cleaned up their entire worksite and made sure to let us know they were finished and what they had done. We would certainly do business with them in the future!
Karen Gilbert
business
Woodbridge, VA
February 12, 2011
0.3