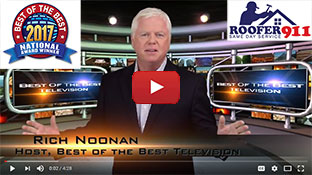 We Proudly Accept
Testimonial
What People Say About Us
We've had a few long rains since you fixed our roof and I just want to say that as you said it's fixed! Thank you so much for your quick service and roof repair. You came out the day I called and came out to fix it as soon as weather permitted which ended up being a day earlier than we thought. I really appreciate the great service. I'm thrilled that it is finally fixed. I just wish you did drywall work as well :). I will definately refer anyone I know who is having any roofing issues to you. Thanks again.
Tracy Sortzi
business
Manassas, VA
January 26, 2009
0.3

How to Prevent Heat Loss Through Your Roof
| | |
| --- | --- |
| November 21, 2011 by - 0 Comments | |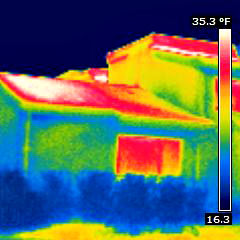 Heat loss is a serious consideration in today's economy. Try adding up your energy bills for the last twelve months and take a look at the fact that you could probably have taken the entire family to Disney World for a two week vacation. The biggest contributor to your monthly bills is the amount of heat loss through your roof. Heat goes up. If you took a thermal camera and looked at how much energy was escaping out of the top of your house, transpose those red streams of energy into a river of dollar bills that you are throwing out into the empty air.
What can you do? First call your local roof repair company and have them give you a free inspection. You have to know what the current status of your roof is to know what steps you can take to prevent the hemorrhage of your paycheck out your roof. Today, more and more roofing material is engineered to increase the reflective ability. This reduces the heating of your house from solar radiation. That means your central air does not need to work so hard to cool you down.
Make sure your attic is insulated. That fact alone, coupled with seal tight vents and skylights can reduce the volume of heat loss tremendously. Or you have been in the habit of running a fan, dehumidifier, light bulb or heater in your attic to try and moderate the extremes of your climate, you have ended up introducing more heat, used up more energy and lost more money than necessary. A good roofing contractor knows how to install ventilation and insulation that will help prevent heat loss through your roof.
Browse other blogs by keywords:
0 Responses to "How to Prevent Heat Loss Through Your Roof"
Speak Your Mind!
Tell us what you're thinking...
and oh, if you want a pic to show with your comment, go get a gravatar!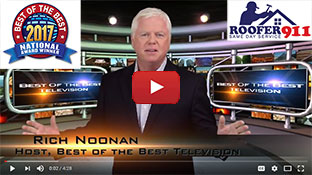 We Proudly Accept
Testimonial
What People Say About Us
Extremely happy with the roof repair work done by Roofer 911. In less than 24 hours they came out and provided an estimate. They electronically sent a written estimate along with the pictures of the problem areas. The estimate was detailed. Upon my approval they completed the work then cleaned up all debris. I liked the oral and written communication effort the company provided. The payment transacition was not completed until the work was done.
R Seal
business
Alexandria, VA
June 18, 2009
0.3