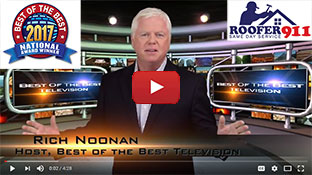 We Proudly Accept
Testimonial
What People Say About Us
Roofer911 is one of the most professional and prompt operations I've seen. They did a fantastic job repairing several issues on my roof in a most expeditious and affordable fashion. Steve's communication and follow-up were appreciated. Definitely recommend Roofer911 and I will be repeat customer if the need arises! Thanks again
Jill Chaze
business
Vienna, VA
August 19, 2009
0.3

Calculate Heat Loss with Infrared Camera
| | |
| --- | --- |
| August 22, 2011 by - 0 Comments | |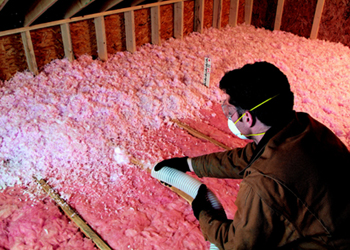 You may wonder why a roofing contractor would need to calculate for heat loss. One of the concerns for a roofing company is the energy-efficiency of your home. The condition of your roof and attic impact your monthly home heating and cooling bills.
There has to be enough insulation in the attic to keep it cooler than the rest of the house, otherwise you can end up with condensation problems or ice dams. From the point of view of living in the house, the insulation needs to efficiently prevent the cold from the attic influencing the temperature of the rooms below it. In the summer, you don't want heat radiating from your attic and forcing your air conditioning system to work overtime.
When we go into your home to test for adequate attic ventilation, we need to know that when we install an attic fan or roof vent, your money isn't wasted because the insulation is failing.

Using infrared cameras we scan the walls and ceilings in your house. We see precisely where you are having "energy leaks" from the attic. The insulation may look fine to the naked eye, but if it has been damaged by water, you will not be able to see it. In a stuffy attic, excess humidity collects in the insulation, thus reducing the R-value. When we calculate for heat loss it's part of the process of keeping a balanced environment in your home by doing the necessary roof repair.
Steven Briesemeister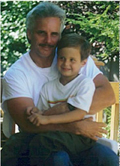 Browse other blogs by keywords:
0 Responses to "Calculate Heat Loss with Infrared Camera"
Speak Your Mind!
Tell us what you're thinking...
and oh, if you want a pic to show with your comment, go get a gravatar!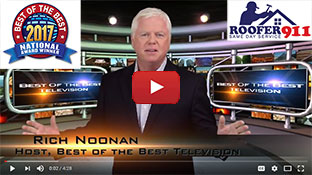 We Proudly Accept
Testimonial
What People Say About Us
This is the way contracting for repairs should be done. Quick, friendly and fast service with a clear understanding of the details of the job. I will definitely use them again!!
Joe Marino
business
Leesburg, VA
August 7, 2010
0.3