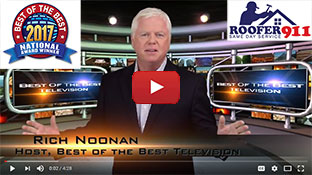 We Proudly Accept
Testimonial
What People Say About Us
Steven Briesemeister provided outstanding customer service to us. We contacted 6 roofers listed as very good in checkbook. He is the only roofer that responded within a day. He came early Sunday morning and conducted a full inspection utilizing infrared technology to look through the walls. I would not hesitate to call Roofer911 again.
DOUGLAS WOLF
business
MANASSAS, VA
July 13, 2010
0.3

Gutter Flashing With New Roof
Should I Be Putting On Gutter Flashing With New Roof?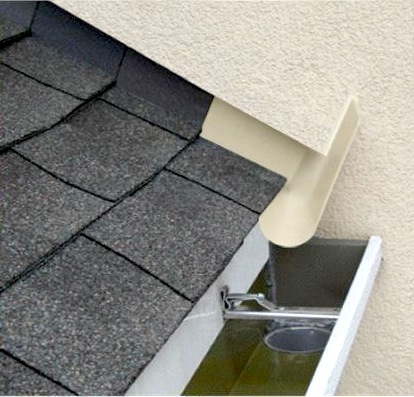 If you are discussing with your roofer whether you should be putting on gutter flashing with new roof, the answer is yes. Your roof is part of a total weather protection package that includes many layers, both seen and unseen. The need for the unseen becomes most obvious is when it has not been installed, and storms come.
Gutter flashing is bent sheet metal installed under roofing materials that hangs into the gutters.
The goal of the roof and guttering system is to shunt water that falls on your house away from the house, the walls, and the surrounding ground. Gutters are attached to the fascia boards, the band of wood that faces you just below the roof edge, attached to the ends of the roof trusses, usually with an overhang or eaves that extend beyond the wall surface.
To make sure that rain flows into the gutters, your roofing needs to extend past the roof edge, or capillary action could suck water back up under the roofing materials. Gutter flashing prevents this damage occurring hidden behind the gutters. Shingle roofs need a support under them because they sag as they soften in the sun's heat. Drip edge is flashing bent to extend past the roofline when installed flat against the fascia. Putting on gutter flashing with new roof protects your fascia and nearby roof decking from water damage that can be hidden behind your gutters.
What is gutter flashing, where does it go, and why do you need it?
Browse other blogs by keywords:
3 Responses to "Gutter Flashing With New Roof"
League City Roofing Contractors says:
May 26, 2012 at 6:21 AM
Gutters are essential for many reasons.They not only save your fascia but protect your landscaping from excessive rainfall.
Todd Wolford says:
November 19, 2012 at 6:55 AM
I would like to know the product name/mfg. for the gutter end flashing that tucks under the siding (vinyl product I think) that is shown in the picture http://www.roofer911.com/roofing-blogs/gutter-flashing.htm I can't find it in my construction magazines
Roofer911 says:
November 21, 2012 at 5:26 AM
The product you seek can be viewed and purchased at: http://www.dryflekt.com/DryFlekt-KODF_Detail_WRB.pdf
Speak Your Mind!
Tell us what you're thinking...
and oh, if you want a pic to show with your comment, go get a gravatar!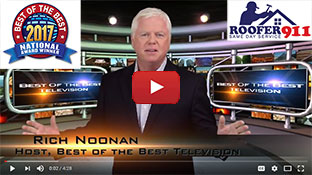 We Proudly Accept
Testimonial
What People Say About Us
Steve and his crew were the ultimate professionals. Steve took pictures and explained the repairs that were needed. The next day, he and his men arrived to to do the work. They spent several hours repairing the roof and installing a new attic fan. They cleaned up everything before they left. Steve called the next day to make sure that we were satisfied with the work, which we were. Many thanks.
Kathryn Brooks
business
Reston, VA
August 16, 2009
0.3