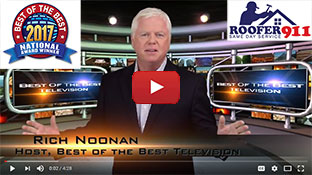 We Proudly Accept
Testimonial
What People Say About Us
Great service and Steven was able to find exactly where water was coming into my house before I even had a chance to say anything to fix the problem.
Minh Le
business
Burke, VA
June 3, 2013
0.3

Gutter Cleaning For Roof Health
| | |
| --- | --- |
| September 21, 2011 by - 1 Comments | |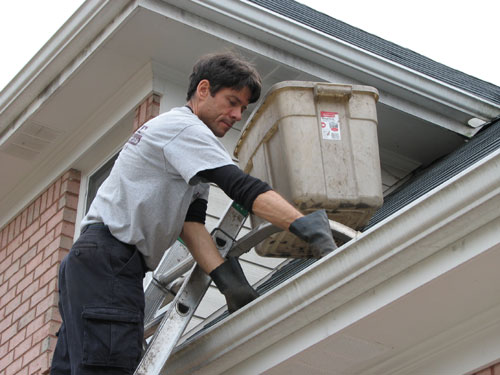 After the last leaves have fallen, it's time to schedule gutter cleaning to make sure your roof is prepared for winter weather. When your house is surrounded by pine trees, you will need to check your gutters. Though they don't turn colors, they do shed needles.
So why clean gutters? The rains flush fallen leaves to the gutters, which soon clog. Your gutter becomes a traffic jam of leaves, which means they no longer are carrying water away from your roof and your house. When snows come, and melting occurs on the roof's surface under the snow, the water doesn't have a place to go. Thus, full gutters contribute to ice dams. The water will melt, run down to your full gutters, and refreeze, building up an ice dam. Then, one day, the level of water is such that the pond of water behind the ice dam begins seeping under the shingles, down and into your home. Ice dams can lead to you needing roof repair, even interior repairs.
Cleaning takes less than two hours for most houses. All you need is a ladder and a margin or drywall trowel (a rectangle of metal with a handle at one end). You could even use a burger flipping spatula from your kitchen to scoop them clean. Use a hose to blow the downspouts clear. Spring clean again if you have maple seedlings falling. Gutter cleaning at least twice a year can keep your home dry and your roof in great shape.
Steven Briesemeister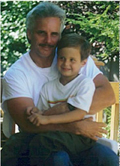 Browse other blogs by keywords:
1 Responses to "Gutter Cleaning For Roof Health"
Roofer911 says:
September 29, 2013 at 4:26 PM
Clogged gutters are also a huge problem for homeowners developing window leaks and flooded basements along with mold and structural damage, if not cleaned regularly.
Speak Your Mind!
Tell us what you're thinking...
and oh, if you want a pic to show with your comment, go get a gravatar!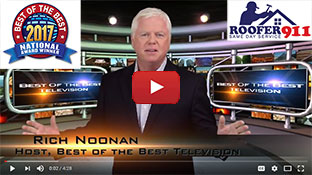 We Proudly Accept
Testimonial
What People Say About Us
Roofer911 is the appropriate name for this company! In addition to responding immediately to homeowners' distress calls, owner Steve Breismeister has an amazing ability to pinpoint the source of any roof, gutter or siding problem - even when the source is not obvious - and to fix it in a timely manner. Following the massive snowstorms of 2010, Roofer911 quickly detected and repaired ice-dam damage to my home so I did not hesitate to call again last week after discovering a leak. While I suspected I had a new leak in the roof, Roofer911 determined it was due to my upstairs windows not being properly sealed. In ensuring accurate detection, Steve B. surveys your home inside and out with an infrared camera, which clearly highlights areas of moisture, then assigns a Roofer911 crew to the job for immediate repair. His infrared camera speeds up the overall repair process while providing proof of damage to insurance companies in the case of homeowner's insurance claims. In addition to the peace of mind I experienced in knowing my problem was fixed, I saved time and money in the long run, preventing further problems that would have arisen had this been misdiagnosed and therefore, not addressed.
Karen Mehall
business
Fairfax, VA
March 17, 2011
0.3