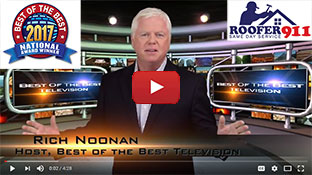 We Proudly Accept
Testimonial
What People Say About Us
Very responsive and expeditious. Very professional.
James Joppich
business
Ashburn, VA
November 1, 2012
0.3

Galvanized Metal Roof Repairs
| | |
| --- | --- |
| August 1, 2011 by - 0 Comments | |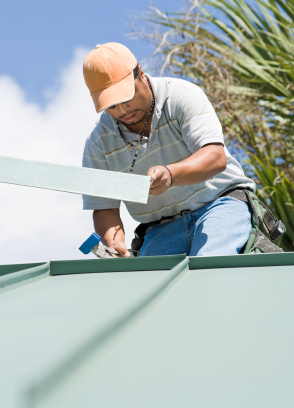 In some of the older Northern Virginia farmhouses in our region, it's not unusual to have a house or outbuilding that needs galvanized metal roof repairs from time to time. You can expect this type of roof to last for up to 50 year, but if for some reason it develops a leak, you should not mess around with it. Take care of the roof repair as soon as possible to avoid water damage to the rest of the structure.
You can temporally stop a leak with roof caulking but if your roof has been damaged for example, by the wind or punctured by an object you'll need to replace that section with a soldered on patch if you want it to last.
Start by measuring the damaged area and adding a minimum of 2 inches to the size of the area to be repaired. Use metal snips, a scribe and a sheet metal hand seamer to make a patch from a new piece of galvanized sheet metal.
You'll need to sand the bends with 120-grit sandpaper until it gleams before applying the soldering flux. Weight the patch down with a heavy object before introducing the hot solder. When it cools you can remove the weight.
If you are not familiar with soldering or doing metal work, call a roofer to take care of the galvanized metal roof repairs. You can risk doing a repair that makes the problem worse if you are inexperienced. You can also risk having an accident by attempting to handle dangerous tools while balancing on top of your roof.
Browse other blogs by keywords:
0 Responses to "Galvanized Metal Roof Repairs"
Speak Your Mind!
Tell us what you're thinking...
and oh, if you want a pic to show with your comment, go get a gravatar!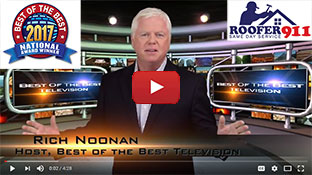 We Proudly Accept
Testimonial
What People Say About Us
This is the way contracting for repairs should be done. Quick, friendly and fast service with a clear understanding of the details of the job. I will definitely use them again!!
Joe Marino
business
Leesburg, VA
August 7, 2010
0.3