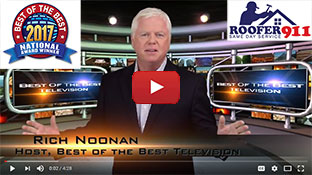 We Proudly Accept
Testimonial
What People Say About Us
Very nice service, very prompt and efficient along with same day service. Personally, I felt the price was a little expensive.
Renu Ont
business
Potomac falls, VA
March 4, 2013
0.3

Gable Vent Leak
| | |
| --- | --- |
| September 21, 2011 by - 0 Comments | |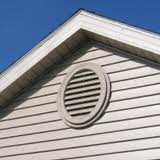 A gable vent leak can be so bad it will seem like you have a waterfall coming in through your walls under that part of your house. In a severe storm the water can come in through the frame around the windows under the gable vents. The problem is not usually with the actual vent, since these are designed with louvered slats to prevent the rain from getting in. But this depends on the intensity of the storm. Wind driven rain can be forced just about anywhere and your gable vents are not exempt.
If you live in a region where you get this type of weather frequently, you may want to consider closing up the vents on the ends of your house and have other types of roof vents installed. Additional soffit vents, ridge vents and roof fans could be the solution. Your roof repair contractor can look at your attic and determine what you need.
Before you make any major changes, have the gable vents inspected. The problem may not be with the vent at all, but with the materials surrounding them. For example, check the exterior materials on the house around the vents. Are there cracks in the mortar with a brick or stone house? Is the waterproof barrier intact? Some of these vents were built with wide, decorative ledges and this could be the root of your problem. These would act like a basin to collect water every time it rained. Regardless of the reason for the gable vent leak, a solution can be found to prevent any further water damage.
Steven Briesemeister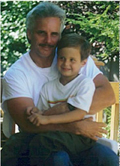 Browse other blogs by keywords:
0 Responses to "Gable Vent Leak"
Speak Your Mind!
Tell us what you're thinking...
and oh, if you want a pic to show with your comment, go get a gravatar!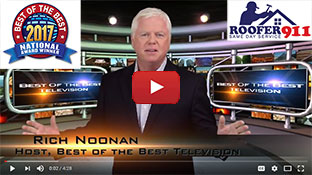 We Proudly Accept
Testimonial
What People Say About Us
Roofer 911 did an excellent job. They came out and provided an estimate, same day. They came the next day and completed the work. Their use of electronic forms was convenient and allowed me to quickly return a signed copy of the contract to them. Very friendly, very accommodating, very passionate about what they do. P.S. Shingle color matched exactly. Looks great!
Michael Steinebach
business
Centreville, VA
February 17, 2011
0.3