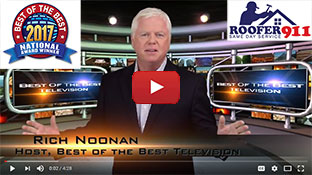 We Proudly Accept
Testimonial
What People Say About Us
These guys are fast and professional! In 6 hours they were done; I mean from the time I called for an estimate until the clean up was complete. Their estimate, contract, payment, and receipt was all online and printable. They even had photos in their estimate. They spotted a problem the insurance company didn't see and broke out an estimate, saving me big headaches in the future. There price was spot on with the insurance estimate but the service makes them a great deal.
Tony Sanchez
business
Alexandria, VA
May 22, 2010
0.3

Make Your Roof Patio the Place to Be
| | |
| --- | --- |
| October 7, 2011 by - 0 Comments | |
If you have a flat roof, you have an ideal spot for a roof patio. It will increase your home's living space, provide you with access to hopefully great views and give you far more privacy than ground level patios and lanais. A patio up on the roof can be a great party spot too. It all depends on the strength of your roof and how you gain access to the top of your home.
Get your local roofing contractor to come out and check over your flat roof to see if it is suitably strong enough and safely accessible for a party patio. If so, he'll want to make any and all needed repairs and maintenance checks since a roof repair at this time, no matter how small, will save you tearing up the decking later on.
Once you get the go-ahead, decide on whether you want a simple lounging space or a fancy spot complete with an outdoor kitchen with bar and grill. Do you want landscaping along with raised beds for a kitchen garden or will pots with some low-maintenance plants satisfy you? Would outdoor spot lighting create the proper atmosphere or would strings of fairy lights wrapped around fichus trees be better?
Once you get everything decorated to your satisfaction, you can use your new-found living space as a private retreat or plan gatherings around events like watching Fourth of July fireworks off in the distance or holding a Midsummer Eve party with dancing under the stars. In fact, you don't even need a formal excuse to hold a party on your new roof patio since a full moon viewed while sipping chilled champagne is cause enough for celebration.
Browse other blogs by keywords:
0 Responses to "Make Your Roof Patio the Place to Be"
Speak Your Mind!
Tell us what you're thinking...
and oh, if you want a pic to show with your comment, go get a gravatar!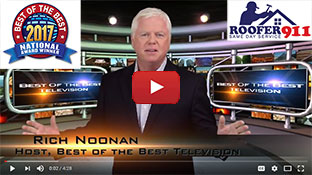 We Proudly Accept
Testimonial
What People Say About Us
Steven made my first experience with roof repair very pleasant. It took less than 48 hours for Roofer911 (Steven and company) to give me a very detailed and no nonsense estimate to fix the roof (along with some extra service like installing attic fan) and that to very thorough and professional way with very reasonable price. I already referred Steve to my friends/family members. Hope I don't need any more roof repair services but if I do, I know who to call and trust i.e. Roofer 911. Thanks Steve.
Archesh *
business
Ashburn, VA
February 20, 2009
0.3