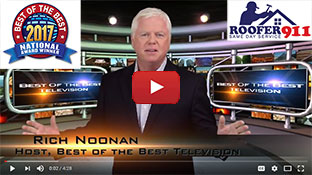 We Proudly Accept
Testimonial
What People Say About Us
HIGHLY RECOMMENDED!!! Roofer911 gave us an evaluation and estimate very quickly and all the work was done later that day!! The price was very reasonable for the roof repairs needed, they didn't propose to fix anything that didn't need it, and the work was professionally done with perfect cleanup afterwards. They even found a cracked stack pipe I wasn't aware of, and showed me a picture to explain why it could become a problem. I would confidently recommend Roofer 911 to anyone who wants superior work done at terrific pricing with same-day convenience. Best service experience around !
Gayle Berkeley
business
Herndon, VA
April 27, 2010
0.3

An Energy Efficient Roof is a Must Have for Your Home
| | |
| --- | --- |
| October 7, 2011 by - 0 Comments | |
There are all types of energy efficient roof styles so don't think that your pitched roof disqualifies you for energy saving and an Energy Efficient Tax Break. Flat roofs on private homes and commercial buildings are probably the best candidates for energy efficiency. Both make use of membrane and sprayed-on polyurethane foam roofing because they are inexpensive, durable and seamless. Asphalt and white gravel flat roofs, which have been used for decades because of their sun and heat reflective qualities, are especially popular in the southwestern United States. Flat roofs are especially suited for desert climates since they get the least amount of direct sun.
Homes with pitched tile roofs of clay or concrete can have a reflective coat added to the tiles and metal roofs are naturally reflective already. Not all roofing contractors do all types of roofs. Some are specialists so ask around as you would when making inquiries about roof repair. Make sure that your roofer of choice knows about Energy Star, which is an international government-backed program that helps homeowners and businesses get energy efficient roofs through strict guidelines.
Be sure to get at least three estimates before you pick a roofer. Ask him emissivity, which is how quickly your new roof will release absorbed heat and how high the reflective quality of your new roof will be. Ask him if you will need to add new insulation or change what you already have in place and ask him if your new energy efficient roof qualifies you for that all important Energy Efficient Tax Break.
Browse other blogs by keywords:
0 Responses to "An Energy Efficient Roof is a Must Have for Your Home"
Speak Your Mind!
Tell us what you're thinking...
and oh, if you want a pic to show with your comment, go get a gravatar!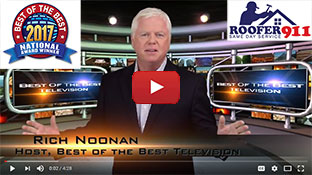 We Proudly Accept
Testimonial
What People Say About Us
Thank you Roofer 911 for your proactiveness and responsiveness to our house roof. Especially Mr. steve Briesemeister, thank you for your courteous and professionallism. I would recommend roofer 911 to anyone that needs roofing work. Reliable and professional......
thanh nguyen
business
Woodbridge, VA
July 28, 2011
0.3