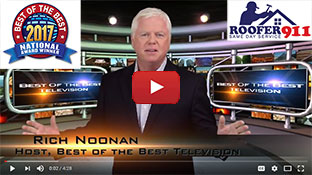 We Proudly Accept
Testimonial
What People Say About Us
Steve stopped by our house soon after we called him and talked about our leaking roof and stained ceiling on one sunday noon during a heavy rainstorm. He quickly analyzed and determined where the problems were and offered a reasonable price to fix them ASAP. Only a few hours later, his men were at our house and fixed all the problems in the middle of a heavey rain. If there is something priceless, that is the experience we had with Steve and his professionalism.
X. Shen
business
Vienna, VA
March 15, 2011
0.3

When a Roofing Company Comes to Your Door
| | |
| --- | --- |
| September 21, 2011 by - 0 Comments | |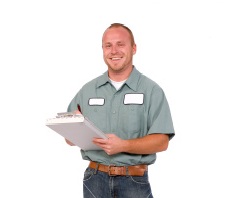 When someone comes to your house and says they're with a roofing company, are they scamming you? Why would a roofing company do that? They could legitimately want your business. They could be coming around because of recent storm damage. Think about it. Do you really read your 'junk' mail or advertising in the newspaper? Do you watch TV commercials or do you run to the fridge or Tivo through them? Personal contact sometimes is more a effective way to reach new customers. And if the person they send out is a roofer, instead of just a salesperson or advertising delivery firm, they can do an inspection on the spot.
Should you be wary? Of course. If you are aware of roof repair scams, you can prevent being a victim. Always get at least three quotes. This way you can be sure that the company with the in-person offer really is giving you a decent price, rather than an inflated price. Don't pick the cheapest one either. They may be cutting costs or corners to make a decent profit while still being low priced to get the work.
Investigate the companies in the phone book, internet, and the Better Business Bureau. Ask friends and check websites for reviews of their work. Get an estimate and if possible, pay with your credit card. That way, if there are problems, you can dispute them. A roofing company may send someone to your door legitimately, but use these practices to prevent being scammed.
Steven Briesemeister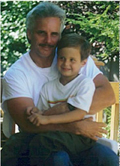 Browse other blogs by keywords:
0 Responses to "When a Roofing Company Comes to Your Door"
Speak Your Mind!
Tell us what you're thinking...
and oh, if you want a pic to show with your comment, go get a gravatar!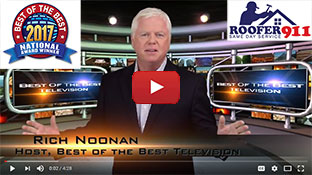 We Proudly Accept
Testimonial
What People Say About Us
Excellent quick work and outstanding customer service and support. I had missing roof shingles replaced as a result of a storm. They inspected my entire roof for other damage and fixed it at no additional charge. When it is time for me to do more roof work I will only call them and will certainly refer them to my friends!!
Rima Saleh
business
Ashburn, VA
September 25, 2012
0.3