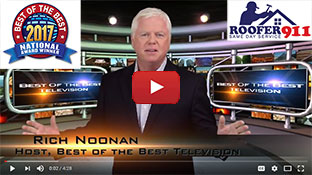 We Proudly Accept
Testimonial
What People Say About Us
Steve and his crew are great! He came thru the house with his scanner and detected leaks and their point of genesis. He even scanned other rooms to be sure there were no other leaks and that we had adequate insulation. He shows you everything on the scanner so you can see for yourself! He provided an extremely detailed quote with photos and description within hours of the inspection (actually about 20 minutes after). He has the experience and expertise to get the job done and his crew came out the very next day (he even offered same day!) to repair the issue. If his crew doesn't use all the material in the quote or even that they bring with them, he doesn't charge you for it! Excellent service, he explained everything, and he stands behind his work! Steve is a rarity and a heck of a nice guy! I'd recommend him for each and every service he lists on this site!
Rick Kauffman
business
Ashburn, VA
June 23, 2014
0.3

Roofing Is Not a DIY Activity
Many Web sites, including several manufacturers of roofing products, promote the idea of reroofing your home yourself. A quick search will bring up dozens of do-it-yourself articles and videos on the subject. We at Smart Care Exteriors would advise homeowners to think twice about taking on a roofing project. In our opinion, reroofing your own home is a big job, equivalent to replacing the engine in a car or installing a new heating and cooling system. Sure, you can do it, but it's doubtful that your savings will make it worthwhile. In addition, one mistake can lead to significant damage the next time a storm rolls in.
One homeowner we spoke to told us that reroofing his home himself cost him two weeks of his summer vacation and that, ultimately, his savings were negligible. Even though he had good tool skills and understood how a roof and various types of flashing are installed, it took longer than expected because he lacked significant roofing experience. As the job dragged on, rental costs for equipment, including for a heavy-duty compressor, nailing guns, and roof jacks, added up. More time on the job meant more pay for helpers, as well. He also underestimated the cost for disposal of old shingles and truck rental fees. In addition, as a homeowner, he could not get the same pricing that a roofing contractor does for materials.
Safety, strength, and endurance
Working on a roof is not like painting a room or installing a new floor. First, there is the issue of safety. While you probably could manage to skin a knuckle while changing a faucet, the risk of injury while roofing is in a whole different league. The U.S. Department of Labor states that work-related injuries for roofers are among the highest of all occupations.
Then there are the physical demands. Don't contemplate reroofing your home if you're uncomfortable walking on sloped surfaces that are many feet off the ground, wielding knifes, nailing guns, and wrecking bars, while exposed to the elements. A roofer needs to be agile and extremely safety conscious. This takes training and experience. The sloped roof deck is hazardous environment, typically cluttered with shingle bundles, tools, and compressor hoses. In summer, roofs are extremely hot - well over 100 degrees F. Slips and falls from ladders or roofs, and heat-related illnesses are common, even among roofers who have years of experience. If you decide to hire a professional a suggest checking out this list of things to consider when hiring a roofer (http://www.roofersct.com/roof-services/before-hiring-a-roofer.html).
Before taking on a roofing project, ask yourself if you will be able pry up old shingles for hours at a time or to heft bundles of shingles as you climb ladders and steep roof decks. Will you be able to slice shingles to size while perched on the roof eave, high off the ground? Being a standout at the gym is one thing, but the strength and endurance required to be a roofer is quite another.
Unless your roof has a low pitch, is close to the ground, you have excellent building skills, and you're in great shape, hire a licensed, certified and insured roofer. Save the time you can devote to DIY activities for less demanding and safer activities.
Joe Provey is a do it yourself expert and contributor to many home improvement related blogs such as BobVilla.com
Article source: http://www.roofer911.com
Browse other blogs by keywords:
0 Responses to "Roofing Is Not a DIY Activity"
Speak Your Mind!
Tell us what you're thinking...
and oh, if you want a pic to show with your comment, go get a gravatar!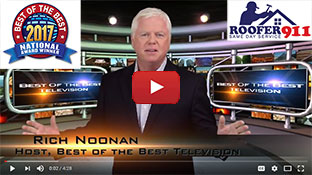 We Proudly Accept
Testimonial
What People Say About Us
This was about as simple as it can get. Make a phone call, get the roof inspected, get a fast quote with details of the work and get it fixed the same day at a reasonable price with follow-up. That's the way customer service should be. Thanks for everything.
Doug Atkinson
business
Ashburn, VA
April 12, 2009
0.3