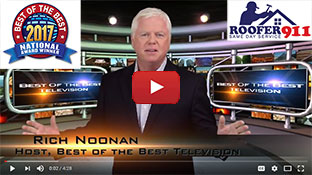 We Proudly Accept
Testimonial
What People Say About Us
Excellent communication/service. A++. Several sidings blew out from my house in Ashburn, even though I was in Texas, I went to the website and within minutes from submitting info, Steve contacted me. NOW that's what I call service!! Later on he provided me with updates, pictures and details of the work scope. I am very satisfied with Roofer911!! Keep up the great work!!
Sabbir A.
business
Fairfax, VA
March 30, 2012
0.3

A Copper Roof Is A Long Lasting Attractive Roof
| | |
| --- | --- |
| September 21, 2011 by - 0 Comments | |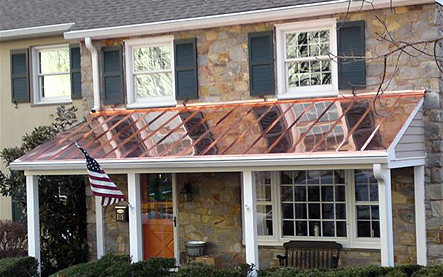 A copper roof may seem like an expensive choice, but when you divide it out over the number of years that it lasts, it really can be cost effective. In addition, copper provides a beautiful color to accent your home's design.
Many people choose copper roofs for their color. The warm tones of copper roofs start gradually turning color right after the first rainfall as the acid in rain affects it. This patina is a thin film of color that comes from the oxidation of copper over time. A copper roof that doesn't get as much impact of rain can last hundreds of years, such as the roof on Chartres Cathedral. In places on the roof where there is more rain flow, such as valleys, those parts can last up to 50 years. The color will gradually change from new copper to deeper browns and by the fourth year it begins to acquire a slight greenish tinge. This becomes progressively greener and lighter by 30 years. Unlike rust, which is the oxidation of iron, the patina of copper bonds tightly to the good copper protecting it from corrosion.
Many times copper roofs have built in copper gutters. These may not last as long as the roof because the erosion from constant flow of water may retard development of protective patina. Roof repair is usually not needed as much with a copper roof because of its durability. Putting on a copper roof means your house will look beautiful for many years.
Steven Briesemeister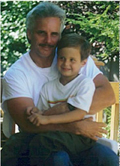 Browse other blogs by keywords:
0 Responses to "A Copper Roof Is A Long Lasting Attractive Roof"
Speak Your Mind!
Tell us what you're thinking...
and oh, if you want a pic to show with your comment, go get a gravatar!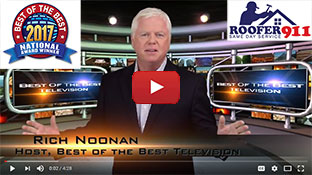 We Proudly Accept
Testimonial
What People Say About Us
Professional, courteous, knowledgeable, fast, thorough, good price and great customer service!
Kim Duclos
business
Aldie, VA
July 7, 2011
0.3