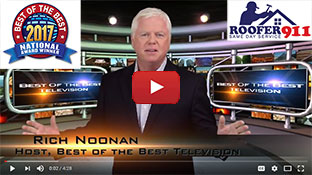 We Proudly Accept
Testimonial
What People Say About Us
We had skylights leaking. Other contractors came over, looked at the outside and gave a quote for replacing or repairing the skylight--a generic fix. same thing for all skylights. Steve, however, of Roofer911 looked at the skylights from the inside, the outside, went on the roof, and used an infrared camera to locate any water inside the walls. He diagnosed two different problems for two different skylights and noted that one problem was being caused by a gutter that was not sloped properly which sent all the water down inside the siding of the house. NOT a generic fix! He was very thorough and explained everything that he was going to do and why it should be done to protect the structure of the house. His workers were efficient and professional and friendly. Great job all around!
Betsy Jones
business
Burke, VA
July 9, 2010
0.3

How Do I Get Roof Energy Rebates?
| | |
| --- | --- |
| November 2, 2011 by - 1 Comments | |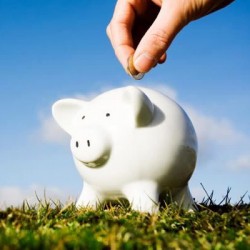 Roof energy rebates have been made readily available by the Federal Government, as well as by some states. Solar and wind energy are being heavily promoted because of the low-cost to the consumer and the relief that alternative sources of energy mean to the over-taxed grid that the US experiences from New York to California. These forms of energy resource are also kinder to our environment and being renewable, resolve the issues of rising energy prices due to the exhaustion of our natural resources like natural gas, oil and water / hydro.
Check with your local solar and wind companies for all the rebates that are currently available. They are happy to get you a rebate because that helps them sell more systems. Many companies also have lease and financing option. If you are looking at buying a home, this is a great time to not only get a low price on your home, but also factor into your mortgage the installment of a solar or wind system to help you pay for it, on top of the rebates that are available.
Most rebate programs have an expiry date on them so if you are interested, check right away. Currently, the Federal Government has an excellent program that is based on first come first serve so that if you delay much longer, you may lose out on the opportunity to get a solar system for little cost to you. If you don't know of any solar companies in your area, check with the professionals who do your roof repair. They are probably very familiar with most roof energy rebates.
Browse other blogs by keywords:
1 Responses to "How Do I Get Roof Energy Rebates?"
All Attic Insulation says:
November 8, 2011 at 4:02 PM
Don't overlook insulation rebates either. With less than 2 months in the year, insulation rebates could expire at the end of the year in some states. If considering this home improvement, it would be wise to check the rebate programs expiration dates.
Speak Your Mind!
Tell us what you're thinking...
and oh, if you want a pic to show with your comment, go get a gravatar!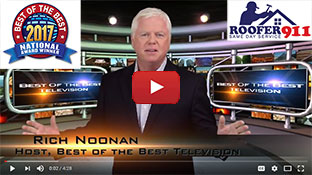 We Proudly Accept
Testimonial
What People Say About Us
I am really impressed with the prompt response, great professionalism and a job well done on my roof repair today. Steve's response to my questions, his infrared technology to detect the damage, and his great and well-mannered crew really impressed me. I even asked, would please clean my gutters while your crew is on the roof and I will pay the extra; and he said don't worry about the extra payment, my crew will take care of that. It is very rare to find this kind of professionalism in this industry. Although I won't be able to see the actual work (as I am scared of the height, and cannot go on the roof), but I have my trust in Steve and his crew that they did a great job up there. Very well deserved KUDOS to Steve and his crew. I will definitely recommend Roofer 911 to others!
Tariq Siddiqui
business
Ashburn, VA
July 29, 2013
0.3