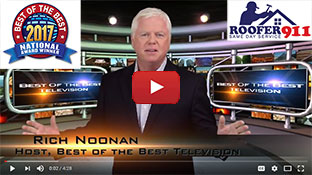 We Proudly Accept
Testimonial
What People Say About Us
Quick response and repair. Steven B. utilized infrared to inspect roof to assess stains at rear center ridge ad right rear corner of eave. No moisture was found; however, Steve did identify a problem with the front gutter and recommended repitching of the gutter. Excellent service with a smile....:o))
Keitha Hunt
business
Alexandria, VA
May 16, 2011
0.3

Cedar Shake Roofing
| | |
| --- | --- |
| September 21, 2011 by - 0 Comments | |
There are things you can do to clean and maintain your cedar shake roofing that will protect it from damage and help delay the need for roof repair by a professional roofer. A common problem for this type of roofing material is the growth of moss. Too much moss cover can force rain water to back up the roof and seep through the shingles. It also holds moisture that will cause the shakes to rot after a while.
If you live in an area where there are lots of tall pine trees, the needle accumulating on the roof can affect the lifespan of the roof. Cedar is a material that needs to breathe, so burying it in organic debris will cause it to deteriorate. It also encourages the growth of moss.
To prevent moss, roofers nail strips of zinc or copper along the ridge cap. They can also be nailed onto the roof a few courses below the roof ridge. When it rains, the reaction between the rain and the zinc or copper created a mild solution that runs down the roof for 2 or 3 feet. It discourages the moss from taking root. It does not harm your roof.
There are also several cedar shake roofing preservatives on the market that can be very effective. Make sure you read the Material Safety Data Sheet for these products so you are aware of how to use them and their effects on the environment. If you have concerns, your roofing contractor can advise you on products that are safe, yet do the job of slowing down the moss.
Steven Briesemeister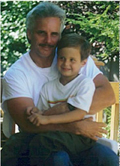 Browse other blogs by keywords:
Black Mold Cedar Roof Cleaning Roof Repair
0 Responses to "Cedar Shake Roofing"
Speak Your Mind!
Tell us what you're thinking...
and oh, if you want a pic to show with your comment, go get a gravatar!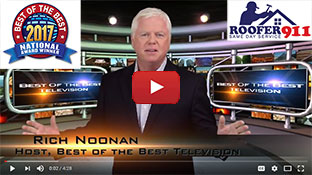 We Proudly Accept
Testimonial
What People Say About Us
Roofer911 is absolutely top notch. I am always a little apprehensive working with contractors but Steve made me feel at ease. Roofer911 is extremely professional, knowledgeable and these guys actually care about the product they are delivering to their customer. These guys are great and I would absolutely recommend them to my friends and family.
Scott Madden
business
Ashburn, VA
March 1, 2011
0.3