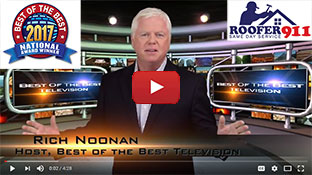 We Proudly Accept
Testimonial
What People Say About Us
Professional and fast service! I called for roof repair service in the evening after a storm damaged the ridge vent of my house and Steven showed up the next day in the early morning. He explained the details and completed all the estimation and even took a picture for the e-sign report in 20 minutes. The staff was very knowledgeable and thorough and fixed our roof the same day. Five star!
Ta-Cheng Hsu
business
Brambleton, VA
September 12, 2012
0.3

How to Choose the Best Siding Material For Your Home
If you are a current homeowner or an individual about to lay out plans to build a home, the question of what type of siding to choose is mostly likely to arise. The truth is there is much more to the answer than "whatever looks best." While that is an important part of the equation, there are many other aspects to consider as well. Things like the climate you live in, the budget you have and the degree of maintenance you are seeking all come in to play. Let's take a look at the types of siding materials available, elaborate on each and help you decide which one is right for you.
But first, let's talk about the benefits to residing your home, in case you are deciding whether or not to take the plunge. If you are a current homeowner, it can be beneficial to decide whether or not the type of siding you currently have makes the most sense for your situation. It's possible that replacing what you have now can be of great benefit to you in multiple ways. First of all, it can increase the resale value of your home. Updated siding and higher quality materials can reduce the impact from weather damage and also decrease or even eliminate the amount of exterior maintenance needed on your home. It's also possible to save money on energy costs because siding replacement lends you the ability to spend less of your money on cooling and heating bills.
So, what are your options when it comes to siding materials?
Vinyl
Vinyl siding is desirable to many because it's very low-maintenance, which spells convenience for homeowners. It's also quite inexpensive and long-lasting; it costs anywhere between $1-$6 per square foot and lasts about 40 years. For the homeowner's convenience, this siding material can be cleaned by simply using soap and water and it also never needs paint. That's good news! No need to hire any expensive painting contractors. Also, if energy efficiency is important to you, there are various options to add foam backing. All in all, vinyl siding is a good standard option and fits the average homeowner's needs quite well.
Wood
If you want to go more traditional, wood siding could be the right choice for you. Wood siding can be installed quickly and it a fairly inexpensive alternative at approximately $1-$4 per square foot. Cedar and redwood (both commonly used siding materials) are naturally resistant to decay and, since wood is readily available, replacement of any damaged boards is super easy. The biggest drawback to choosing wood siding is it really offers no insulation and it is prone to damage. You also must be prepared to apply frequent coats of paint (every few years). If you like making changes to your home this could be a plus, but, if not, this can be a bit of a downfall. It's also important to note that this material is flammable, so checking around for flame-retardant materials is advisable.
Metal
The next material is not at all traditional. If you want a unique look that also features a low-maintenance upkeep plan, take a look into metal siding. Most often made of aluminum or steel, this particular type of siding is durable; it resists rot, fire and insects. Therefore, it provides your home with a nice little protective barrier from the elements. It is also fairly inexpensive ($2-$5 per square foot) and lasts, on average, 40 years or more. Some disadvantages of metal siding are that it is prone to rust and dents.
Brick
For a durable and classy look, and if you've got a larger budget in mind (between $6-$12 per square foot), brick could be a great option for you! Coming in many different colors, textures and sizes, brick siding can actually be quite versatile and provide a variety of different looks. One of brick's main benefits is its durability. It won't rot, burn or fade. In fact, brick siding generally lasts about a century. Not only that but it provides excellent sound and thermal insulation benefits. Additionally, the maintenance is extremely minimal. For the first 25 years, there is typically no upkeep required and, after that, it is advised to get regular inspections just to be sure everything is up to par. The final benefit is that installation of brick siding can drop your insurance rates. So, if you can afford to shell out the cash, brick is a fabulous option.
Take this newfound knowledge of the many types of siding and use it to decide which material is right for your home.
Article Source: http://www.roofer911.com
Browse other blogs by keywords:
0 Responses to "How to Choose the Best Siding Material For Your Home"
Speak Your Mind!
Tell us what you're thinking...
and oh, if you want a pic to show with your comment, go get a gravatar!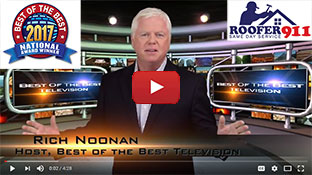 We Proudly Accept
Testimonial
What People Say About Us
"I called in the morning and within 20 minutes I had an estimate to perform the work to repair a roof problem. They came out the same day and completed the job in a timely and professional manner. They cleaned all the vinyl siding pieces they had to remove before putting them back up. They cleaned up everything when they were done and were extremely careful not to disburb my surrounding flowers and plants. I would highly recommend this company to anyone. Thanks for a job well done." Sharon
Sharon W.
business
Sterling, VA
June 20, 2010
0.3