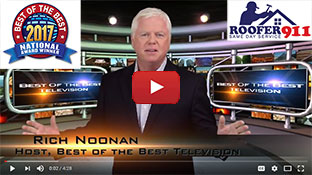 We Proudly Accept
Testimonial
What People Say About Us
I sent an email request for an estimate at about noon one day and the next day by 10:30 my roof repair was complete. Within the next fews days, there was a hard rain; the ceiling in my bedroom did not leak. I have had two other contractors "fix" the leak. Needless to say, they didn't fix anything. I can't brag enough about roofer911. Super job!
Que Smith
business
Broadlands, VA
August 24, 2009
0.3

Top Things To Look For When Choosing A Contractor
Do they have an active business license and are they insured properly? Are all of the employees covered? A professional residential contractor should have general liability and auto insurance, and workers compensation.
Check with the CCB and the Better Business Bureau.
Are they responsible to make sure everything is covered, including pulling permits, ordering materials, drawing up blueprints, etc.
Make certain that the brand of material is written on the contract, not just the color or design. There is a lot of garbage that is out there that may look similar, but are not the same quality.
What is their experience? How many customers do they have? Any residential contractor that has survived 5 or more years working in the same area probably does reasonable work. Also look at experience doing home improvements like the one you are proposing. Are they members of any trade associations or chamber of commerce?
Get references and actually call them. You can ask questions like:

• On a scale of 1-10 how satisfied were you?
• Did they finish on time or were there long delays?
• How close was the final cost to the estimate?
• If you had another project to do, how likely would you be to use this contractor again?
• Would you recommend them to your family or friends?
• How did they clean up?
Disputes happen. Find out ahead of time how they will be resolved. It should be in the contract that disputes will go to mediation or arbitration instead of the through our costly legal system.
In the long run cheaper is not always better. You generally get what you pay for when hiring a contractor. You will be living with the finished work for a long time. The few dollars that you save now may be long forgotten down the road but low quality work can frustrate you indefinitely.
This is your project. Be sure things will get done the way you want them. Any good residential contractor will have suggestions and ideas (one advantage of hiring a contractor is access to their experience) but in the end you need to be the final word. Be sure you and the contractor are on the same page here.
Hey face it, when having a roofing project done "stuff happens". Subcontractors don't show up, materials need to be replaced, Moisture damage is found and needs attention, weather slows progress, and any number of issues can come up. The critical thing is that if you are reasonable and you are working with a reasonable contractor that you trust, things can be resolved out to everyone's satisfaction.
Article Source: http;//www.roofer911.com
Browse other blogs by keywords:
Roof Replacement Roofers Roofing Companies
0 Responses to "Top Things To Look For When Choosing A Contractor"
Speak Your Mind!
Tell us what you're thinking...
and oh, if you want a pic to show with your comment, go get a gravatar!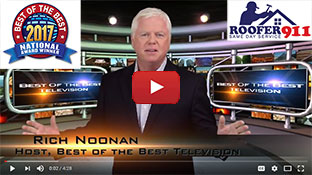 We Proudly Accept
Testimonial
What People Say About Us
Steve and his team were fantastic! Incredibly responsive and great at keeping us up-to-date on the progress. We're delighted with the results.
Robin Camarote
business
Arlington, VA
March 25, 2013
0.3