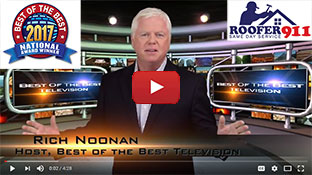 We Proudly Accept
Testimonial
What People Say About Us
Steve is a true professionial, as is his team. Steve gave us a detailed itemized quote, complete with pictures of the areas needing repair, and delivered as he promised. His team was courteous, explained everything they were doing, and even did a few extras that they found during their work. What I also like about Steve is that he is reponsive and thorough. He will have my business for many years.
Sid Fuchs
business
Herndon, VA
July 9, 2012
0.3

Chimney Crown Leaks and Lessons
| | |
| --- | --- |
| November 20, 2011 by - 0 Comments | |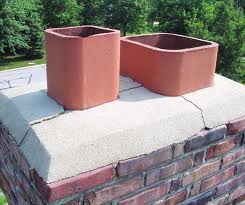 Chimney crown leaks are inevitable with age. Just like crowns in your teeth, they can be repaired but, just like your dentist, the better the roofer and more experienced, the less often you are likely to see him. A major lesson in roof repair and leaks is to hire a contractor that not only has experience, but has grandparents raving about the fact that they rarely ever see their roof repair man, just the once or twice a year that he comes and does a free roof inspection.
Mortar crumbles when it gets old and that makes cracks. Moisture loves to find its way into every nook and cranny and of course, that just makes the cracks bigger and more plentiful. Cement also breaks up when not mixed properly, applied when the temperature was not right for it to cure properly and/or the day was too dry or too wet. Its not every roofer who knows how to mix cement, so learn this lesson well, ask to see the jobs he has done before and talk to the owners to find out how long the new crown or the patch lasted.
The crown ideally has a smooth, downward angled top that conducts the water away from the flue of the chimney. It is a few inches thick and ultimately should be reinforced with rebar to make sure that it stays in place and is secure. Polyurethane caulk is used to seal the edge of the cement where it interfaces with the clay flue to prevent chimney crown leaks.
Browse other blogs by keywords:
0 Responses to "Chimney Crown Leaks and Lessons"
Speak Your Mind!
Tell us what you're thinking...
and oh, if you want a pic to show with your comment, go get a gravatar!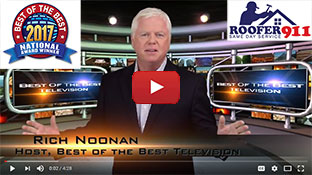 We Proudly Accept
Testimonial
What People Say About Us
They truly did a great job. We called and 20 minutes later they showed up and gave a quote/proposal with photos and recommendations. Once we approved the work the crew showed up an hour later and fixed the emergency issues. They definitely lived up to their name of Roofer 911! Highly recommend the work!
Kathryn Cullen
business
springfield, VA
May 18, 2010
0.3