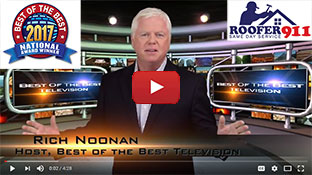 We Proudly Accept
Testimonial
What People Say About Us
Detailed explanation, prompt response to set up service schedule. I recommend people to contact Steve!
Jennifer Suh
business
Centreville, VA
November 10, 2011
0.3

Quality Assurance: Building Contractor's Guarantee
| | |
| --- | --- |
| December 19, 2011 by - 1 Comments | |
In today's economy, building contractors try to have the edge over other competitors. Often times, a bidding contractor will offer a contractor's guarantee, in addition to a manufacturer's warranty. Consumers should be aware that there is a difference between a contractor's guarantee and a manufacturer's warranty.
A contractor's guarantee is an agreement between the building contractor and consumer. This agreement holds the contractor responsible for repair costs due to material and labor defects, as stated in the contract. A manufacturer's warranty is a contract between the contractor and manufacturer. The contractor is responsible for repairs during a pre-determined length of time. After that time has expired, the manufacturer becomes responsible for repairs, as specified in the warranty guidelines.
Let's say you hire a roofer, who offers you a 2 year contractor's guarantee, in addition to a lifetime manufacturer's warranty. The roofer is responsible for any roof repairs during the first two years. After the two years are up, the manufacturer covers additional repair costs for the life of the roof. It is important to have a clear understanding of the guidelines and stipulations regarding both the contractor's guarantee and manufacturer's warranty.
Tips on choosing a building contractor: Do your research. Meet with a handful of potential candidates. Always check references and consult your local Better Business Bureau. Request a couple referrals of local jobs you can check out in person. Confirm proof of insurance and appropriate licenses. Insist on a written contract. Be sure that the building contractor's guarantee is written in legal documentation and includes specifics of what is covered.
Browse other blogs by keywords:
Roof Replacement Roofing Companies
1 Responses to "Quality Assurance: Building Contractor's Guarantee"
Ottawa Roof Repair says:
December 19, 2011 at 10:01 PM
Be sure to ask for business insurance and registration number. If the contractor is not insured and there is an incident on your property quess what, homeowner is liable. Protect yourself from fly by contractors.
Speak Your Mind!
Tell us what you're thinking...
and oh, if you want a pic to show with your comment, go get a gravatar!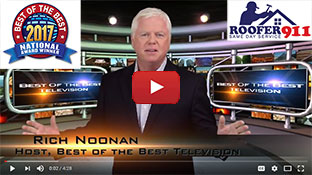 We Proudly Accept
Testimonial
What People Say About Us
Scheduled the assessment appointment and Steve showed up right on time, checked the problem areas and had an estimate to me in 15 minutes. His team got started 2 hours later and they were done by the afternoon! I've used them before, and I'd use them again, thanks Steve!
Chris Hussey
business
Lorton, VA
June 28, 2013
0.3