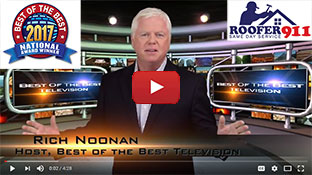 We Proudly Accept
Testimonial
What People Say About Us
To say that Customer Relations is this company's hallmark does not begin to adequately describe them. I have never engaged with a more professional, courteous, competent organization. From start to finish they kept me informed of the work and its progress. They did what they said they were going to do and when they said they would do it. Not only did I receive what we had agreed to, they exceeded my expectations and saved me a considerable amount of money in the process. 5 stars doesn't begin to describe Roofer911. They are simply, the very best!
Wollom (Wally) Jensen
business
Alexandria, VA
December 16, 2011
0.3

Broken Tree Limbs Could Mean Emergency Roof Repair
| | |
| --- | --- |
| December 24, 2011 by - 3 Comments | |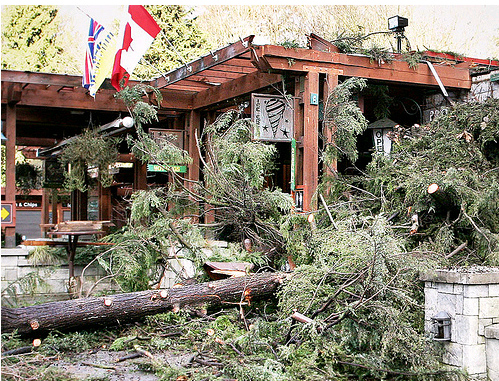 Broken tree limbs are always a cause for concern. Severe thunderstorm activity and the high winds of tropical storms break more than just tree branches, they can transform any natural or manmade objects into killer projectiles. The highest grossing roof repair projects are usually result of severe weather conditions. A roof going through its natural aging process will eventually need to be replaced - but that normally takes many years. One storm can take out your new roof in the blink of an eye.
There are steps that you can take to avoid emergency roof repair. Rather than wait until the middle of the coldest night of the year for that rotten tree limb, now laden with snow and ice, to finally break, when your local roofer comes over for the free roof inspection, a couple of times a year, also have a landscape contractor inspect the condition of your trees and bushes for the stability of the branches and the interference of the roots with your basement.
It is never a good idea to neglect sagging power lines or dead trees around your house. Even if a huge tree falls and misses your house, your roof may still have suffered collateral damage. Strong winds that take down a tree or power line may have also affected your roof, so be safe call right away. A free inspection could save you a lot of money and aggravation down the road. Even if you didn't see any problems and you were able to haul those broken tree limbs off your roof, get a professional opinion.
Browse other blogs by keywords:
3 Responses to "Broken Tree Limbs Could Mean Emergency Roof Repair"
Zeareal says:
April 1, 2012 at 1:19 AM
It's very important to inspect directly after being hit by a heavy storm and strong winds. Inspecting roofing system to find if there's any damage that can be repaired instantly. For leaving it without fixing, even a little damage, could cost your more money and give you more headaches in the long run.
Roof repairs Sacramento says:
May 22, 2012 at 6:53 AM
It is never a good option to ignore dropping utility lines or dead trees around your home. Even if a huge tree falls and overlooks your home as well.
Roof Repair Orlando says:
April 7, 2013 at 11:01 AM
We have a big problem with trees causing roof damage here in Florida. Depending on where the tree is located, if there is immediate danger to power lines, your roof, or public safety, the city or county you live in may be responsible for trimming the tree.
Speak Your Mind!
Tell us what you're thinking...
and oh, if you want a pic to show with your comment, go get a gravatar!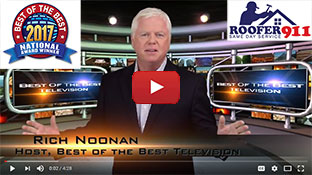 We Proudly Accept
Testimonial
What People Say About Us
Everyone that I worked with at Roofer 911 was very professional. They offered same day service that I needed very badly due to a snow storm and my roof leaking. They worked in cold conditions, and stayed until all the work was completed. I am very happy with their work, and would use them again and recommend them to my friends and family.
Michele Smith
business
Fairfax, VA
December 28, 2012
0.3