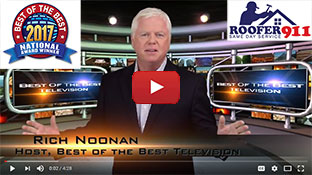 We Proudly Accept
Testimonial
What People Say About Us
I was pleased with the quick assessment of my leaking roof and the scheduling of the repairs. Knowing that roof leaks can be difficult to find and repair properly, I can now say that after two years since the roof leak was repaired, my roof remains leak-free.
Robert Figly
business
Sterling, VA
October 20, 2008
0.3

What are the nasty black streaks on my roof?
| | |
| --- | --- |
| October 9, 2013 by - 0 Comments | |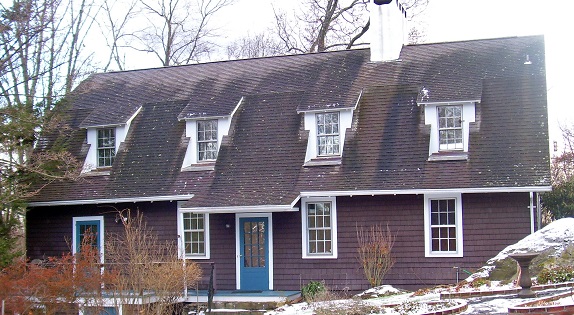 The roof in this picture shows what happens when roof algae runs rampant. Take heart - there is a solution for
removing the nasty back streaks.
Browse other blogs by keywords:
Roof Replacement Roof Cleaning
0 Responses to "What are the nasty black streaks on my roof?"
Speak Your Mind!
Tell us what you're thinking...
and oh, if you want a pic to show with your comment, go get a gravatar!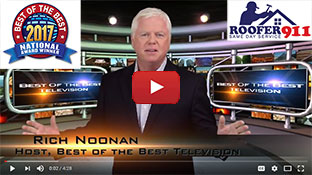 We Proudly Accept
Testimonial
What People Say About Us
I had some storm damage to the aluminum fascia covers on my rake boards. I called Roofer911, within a few hours I received a quote for not only damages to the rake boards but they also inspected my roof and found that my builder failed to install sealant around the bathroom, plumbing and Furnace vents. I was skeptical initially until I received a call. During the call I was advised of certain problems that can occur when these seals were missing. Although I never admitted to Roofer911, the fact is, that I was experiencing the very issue nearly verbatim to how it was described. I was very impressed and decided to accept Roofer911ís quote. I was even more impressed when the damages were all repaired the same day! I was further impressed that I couldnít tell they were ever at my house except for the fact that the damage was all repaired. Excellent work! Thank you!
Pat Beers
business
Ashburn, VA
April 20, 2011
0.3