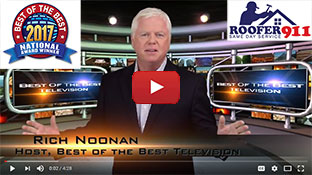 We Proudly Accept
Testimonial
What People Say About Us
Fantastic all around. Very quick response, courteous, up-front, prompt, persistent, and everything as promised--no surprises. When a problem presented itself because of a mis-understanding of the job scope and my expectations, they worked with me to seamlessly bring the project to fruition to my full satisfaction. I will use them again, and recommend them highly.
Andre D
business
Springfield, VA
September 30, 2009
0.3

Don't Let Roofing Problems Hang Over Your Head
| | |
| --- | --- |
| October 7, 2011 by - 0 Comments | |
Roofing problems are caused for a variety of reasons and, if left untended long enough, will result in costly roof repairs. Quite frankly, if your roof is already leaking you have a problem but that is stating the obvious. There are other problems that crop up overhead which are even more dangerous and destructive for your home's roof. For example, if your roof flashings and seams are not properly done or have decayed over time, whole sections of the roof can lift off and blow away. It won't take hurricane or gale force winds to accomplish that either.
That leads to the question of whether or not your roof was properly installed by a reliable local roofer. If your roof was improperly installed by a fly-by-night roofer, no amount of roof repair will make up for his lack of skill. That alone is a major, major problem but lack of roof maintenance by the homeowner can lead to problems too. Leaving debris to gather in the roof valleys and gutters will cause water to back up and seep into fascia boards and under shingles. Mold, mildew and wood rot can start from slow water seepage and eventually go right down into the ceiling and upper walls of your home. So Ignore ceiling stains and mildew on upper walls at your own peril. They are signs of seepage and excess moisture in the attic.
Roofing problems can also come from water ponding on flat roofs, too hot asphalt being applied which start fires, improper handyman repairs and accidental punctures to the flashings and seams during shingle replacement.
Browse other blogs by keywords:
Black Mold Ice Dam Roof Inspection Roof Repair
0 Responses to "Don't Let Roofing Problems Hang Over Your Head"
Speak Your Mind!
Tell us what you're thinking...
and oh, if you want a pic to show with your comment, go get a gravatar!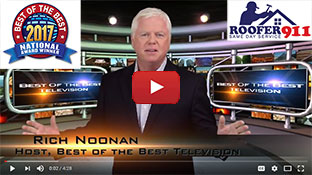 We Proudly Accept
Testimonial
What People Say About Us
I found Steven to be very professional, friendly and clear on the problem and what needed to be done to fix my roof. I loved the fact that pictures were taken before and after the work was performed. Thank you for the service. It was very easy and I was comfortable choosing this company over others I'd tried.
Valerie Butler
business
Bristow, VA
September 5, 2008
0.3