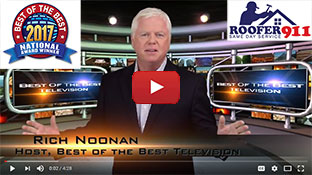 We Proudly Accept
Testimonial
What People Say About Us
Roofer911 is absolutely top notch. I am always a little apprehensive working with contractors but Steve made me feel at ease. Roofer911 is extremely professional, knowledgeable and these guys actually care about the product they are delivering to their customer. These guys are great and I would absolutely recommend them to my friends and family.
Scott Madden
business
Ashburn, VA
March 1, 2011
0.3

Best Roofing Company

You may wonder how to choose the best roofing company to take care of roof repairs and perhaps even an entire roof replacement job. Homeowners and property managers understand that to protect their buildings, they need to keep the roof in tip top shape. That means that you need a roofing contractor who is committed to serving his customers with the best available resources.
The best roofing company is one that not only has experience replacing a roof, but can detect issues early enough that a simple repair job will extend the life of your roof significantly. With hundreds to choose from, research which contractors have experience not only with your type of house and roof, but also your climate. A roofer may have excellent references and thirty years of successful experience, but if his expertise stems from Arizona and your house is in Florida, he could easily miss a critical sign.
Poor roofing jobs are costly and are a common source of leaks. Do more than just ask for references. Contact the people and go out to see the jobs for yourself. You will know within minutes if these former clients are happy or not about the job the company did for them.
The best roofing company will give their advice for free because they know they do a good job and sincerely wish the homeowner well. That is why a free roof inspection is invaluable for determining which company to choose. Any worthy contractor will gladly come out and inspect your roof for free.
Steven Briesemeister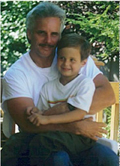 Browse other blogs by keywords:
Commercial Roofing Roof Repair Roof Replacement Roofing Companies
0 Responses to "Best Roofing Company"
Speak Your Mind!
Tell us what you're thinking...
and oh, if you want a pic to show with your comment, go get a gravatar!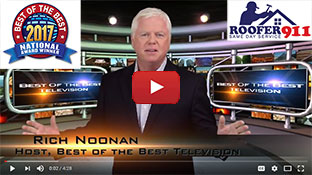 We Proudly Accept
Testimonial
What People Say About Us
I decided to conduct my homework on area roofing companies over the weekend. Out of the four I had provide estimates, Roofer911 was the only one to answer the call and provide a review within 24 hours. Steve (co-owner) provided a detailed estimate and patiently walked us through each aspect of the estimate. With his price competitive (within 5% of lowest estimate) and my wife and I both comfortable with him, we went forward and hired him. His crew showed up at 7 am promptly and their foreman explained to me each step he planned to accomplish and the amount of time he anticipated it would take. The entire job was complete in less then one day (five hours). My wife and I are very pleased and happy we chose Roofer 911.
James R.
business
Alexandria, VA
April 17, 2012
0.3