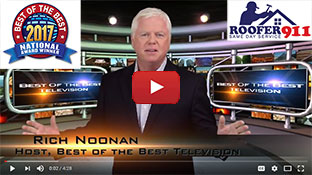 We Proudly Accept
Testimonial
What People Say About Us
Great work. Fast, easy, and straight-forward. Will continue to monitor for leaks, etc. and let you know. Thanks.
Stacy Starbuck
business
Sterling, VA
October 11, 2013
0.3

Best Questions for Your Roofer
When you have a problem with your roof there is a long list of questions that you need answered. Most importantly, you need to know who you are hiring, what's it going to cost, and when the work will be done. As in many contractor projects, these are very open-ended questions that often times get answered in round-about ways. With an investment such as roof repairs, its crucial to know ahead of time what you will be getting yourself into. You should be able to get direct answers to your specific questions.
Below is a list of specific questions you can ask your roofing contractor before they begin work on your property.
Are you and your employees licensed, insured, and covered for liability?
The only answer you are looking for here is a definite 'Yes' with proper documentation to confirm it. Any professional roofing contractor will have these items readily available because they know these act as valuable proof of their legitimacy. If they cannot be provided, do not waste any more of your time.
May I see your references?
As many contractors rely on word of mouth recommendations, a reputable roofing contractor will have a list of references for your review. Not only should you look into the references of previous clients, but into their affiliations within the industry as well.
How much will the deposit and the total cost be?
This is a crucial question that many roofers will try to avoid. In many cases a roofer will have a deposit charge before the work is begun. This is not a red flag but it is important to know this amount before committing to a contractor so there will be no surprises. The contractor should also be able to give you an accurate estimate before the work is begun. If the charges change at any point during their work, they must consult with the homeowner and make it known beforehand.
When can I expect the work to be complete?
Phrasing the question as such will not only merit a reasonable answer, but it will let the roofers know you have an expectation that is to be met within in the anticipated date. This is equally important for the roofing company as it is to the homeowner so everyone knows what is expected and when the deadline will be. This article is provided on behalf of Peak Xteriors, a Minneapolis Roofing and Siding Company.
Article Source: http://www.roofer911.com
Browse other blogs by keywords:
Roof Repair Roof Replacement Roofers
0 Responses to "Best Questions for Your Roofer"
Speak Your Mind!
Tell us what you're thinking...
and oh, if you want a pic to show with your comment, go get a gravatar!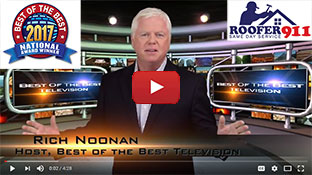 We Proudly Accept
Testimonial
What People Say About Us
Very easy to work with and work was completed in a timely manor.
Brian M.
business
Ashburn, VA
September 23, 2009
0.3