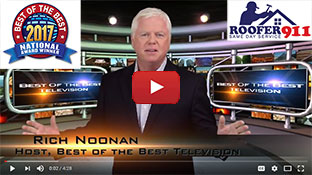 We Proudly Accept
Testimonial
What People Say About Us
Very good experience…thorough, fast, friendly, and professional. I called and within an hour I had a quote emailed to me. Following the email I received a phone call detailing what was found during the assessment and the necessary remedies to fix the issues. The entire process was less than half of day from inquiry to completion. I highly recommend Roofer 911 for your roofing needs.
Deven Majkowski
business
Leesburg, VA
July 13, 2011
0.3
Basic Guidelines In Roof Care
Installing good quality roof in your homes or business establishments is just half of the story. If you really want to prolong the lifespan of your roof, and at the same time maximize the huge amount of money you've invested in your dream house, then you have to make sure that you keep close watch of your roofing system, and have it checked or maintained every now and then by professional roofers in your local area.
Here's an article entitled "10 Steps to Prolong Your Roof's Lifespan", a number of factors can greatly affect how long our roof will be able to serve its purpose. The article also shares some some useful tips on how to properly maintain your roof, so as to avoid creating any repair issues any time soon.
1. Prevention IS Better than Cure

3. Remove Debris From the Roof

6. Special Inspection after Tropical Storms

8. Trim Overhanging Trees

10. Insulation & Ventilation
As important as home roofing system maintenance is, business establishment roofing systems must also be a top priority to avoid causing any problem during work hours.
This video will show us perfect examples as to why hiring a pro is important when it comes to roof installation and maintenance: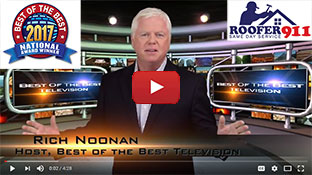 We Proudly Accept
Testimonial
What People Say About Us
Steve came out on a rainy Sunday to take a look at a leak that I had. He was extremely knowledgeable about the problem, as well as its solution. He had an estimate ready for me in twenty minutes and people out to fix it within a couple of hours. I will definitely be using Roofer911 in the future if I have any issues, they were great to work with!
Allison Comerford
business
Ashburn, VA
May 24, 2010
0.3