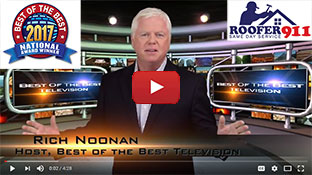 We Proudly Accept
Testimonial
What People Say About Us
Second time I've used Roofer 911, and I've been very satisfied both times. I called about a roof leak and it was fixed that same day, just in time for a huge rain storm. A few other problems were pointed out that I wasn't aware of, and thankfully they were caught before they became expensive problems! Fair prices, fast response, and quality service!
Chris Hussey
business
Lorton, VA
September 30, 2010
0.3

Basement Flooding Causes Include Bad Roofing Jobs
| | |
| --- | --- |
| November 24, 2011 by - 0 Comments | |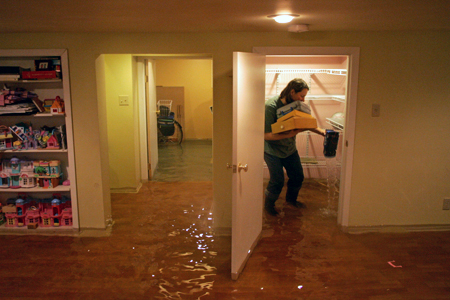 Basement flooding causes include really poor roofing jobs in the first place. Really poor sometimes means no drip edge or a gutter that is not angled correctly to allow the collected rain water to drain away from the building. So, can your roof contribute to the flooding of your basement? As crazy as that sounds, the resounding answer is, "Yes!"
When you really look at the situation, it is fairly simple. It is all about gravity. The roof does three things:
Keeps the outside out.
Keeps the inside in.
Directs moisture away from your house.
The pitch of your roof, the extent of your drip edge, and the presence of a really good gutter system all make the difference between whether or not your basement remains dry. Of course the below ground cement needs to be sealed on the exterior to resist moisture seepage and cracks due to temperature, pressure or a bad cement job. But gravity wins when it comes to wetness.
The roof needs to conduct the rain and melted snow away from the foundation of your house. Also, the greater the amount of moisture that collects and pushes against your basement, the faster walls will deteriorate. Any backed up water and roof leaks from ice dams and bad gutters requires immediate roof repair to prevent leaking all down the structure of your house, through the walls and floors and into the basement, another of the basement flooding causes.
Browse other blogs by keywords:
0 Responses to "Basement Flooding Causes Include Bad Roofing Jobs"
Speak Your Mind!
Tell us what you're thinking...
and oh, if you want a pic to show with your comment, go get a gravatar!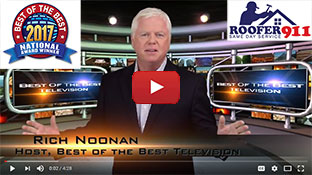 We Proudly Accept
Testimonial
What People Say About Us
Customer Service gets thrown around a lot these days but no company that I have ever worked with has better customer service than Steve and his crew from Roofer911. He come out to our home on a Sunday to inspect our leaky roof, correctly diagnosed our problem and had his crew out the next day fixing it. We were very happy with the honesty, professionalism and quality of the work done. Steve followed through with us on the progress of the work and even discussed the pros and cons on making a claim on our home owners policy to cover the repairs. My wife is a former insurance agent, and she agreed with Steve, that you should only make an insurance claim if the amount of repairs are going to be very expensive - it isn't worth a claim on your insurance if you can afford the cost of repairs. If your roof is in need of repair or replacement and you're looking for a company that offers good quality work at a fair price and stresses customer service, I would highly recommend you call Roofer911.
James Hensley
business
Fairfax, VA
March 13, 2011
0.3