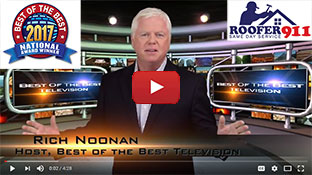 We Proudly Accept
Testimonial
What People Say About Us
They truly did a great job. We called and 20 minutes later they showed up and gave a quote/proposal with photos and recommendations. Once we approved the work the crew showed up an hour later and fixed the emergency issues. They definitely lived up to their name of Roofer 911! Highly recommend the work!
Kathryn Cullen
business
springfield, VA
May 18, 2010
0.3

This Could Be You!
| | |
| --- | --- |
| October 1, 2013 by - 0 Comments | |


Bet you never thought overflowing gutters could do this much damage! In a heavy rain with blocked or leaky gutters, the water only has one place to go - straight down to the foundation of your house.
Browse other blogs by keywords:
0 Responses to "This Could Be You!"
Speak Your Mind!
Tell us what you're thinking...
and oh, if you want a pic to show with your comment, go get a gravatar!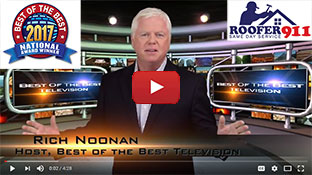 We Proudly Accept
Testimonial
What People Say About Us
We've called on Improve Today (Steven Briesemeister) twice in the past two years to diagnose and repair damages to the roof of our Arlington home. Most recently (6/08), I called Mr. Briesemeister the same day a severe thunderstorm tore two giant limbs from a tree in our yard -- one impaled the roof above our master bedroom creating a waterfall through a recessed lighting fixture. He returned my call within just a few hours and, even though he had several other jobs pending due to widespread storm damage in the area, he was on our doorstep the very next morning at 8am! Each time we've called on his services, Mr. Briesemeister has provided prompt, quality service and craftmanship for a reasonable price. I would not hesitate to recommend him and Improve Today to family and friends.
Scott Beller
business
Arlington, VA
September 5, 2008
0.3