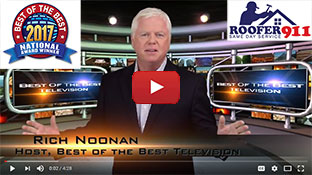 We Proudly Accept
Testimonial
What People Say About Us
Roofer911 is the appropriate name for this company! In addition to responding immediately to homeowners' distress calls, owner Steve Breismeister has an amazing ability to pinpoint the source of any roof, gutter or siding problem - even when the source is not obvious - and to fix it in a timely manner. Following the massive snowstorms of 2010, Roofer911 quickly detected and repaired ice-dam damage to my home so I did not hesitate to call again last week after discovering a leak. While I suspected I had a new leak in the roof, Roofer911 determined it was due to my upstairs windows not being properly sealed. In ensuring accurate detection, Steve B. surveys your home inside and out with an infrared camera, which clearly highlights areas of moisture, then assigns a Roofer911 crew to the job for immediate repair. His infrared camera speeds up the overall repair process while providing proof of damage to insurance companies in the case of homeowner's insurance claims. In addition to the peace of mind I experienced in knowing my problem was fixed, I saved time and money in the long run, preventing further problems that would have arisen had this been misdiagnosed and therefore, not addressed.
Karen Mehall
business
Fairfax, VA
March 17, 2011
0.3

Your Attic Needs a Roof Fan
| | |
| --- | --- |
| September 21, 2011 by - 0 Comments | |
A roof fan is a necessity for your attic since it pulls excess heat and moisture out and away from your home's roof. It provides the circulating air necessary so mold and mildew don't get started on the rafters or insulation, keeps energy bills down during the summer by ridding the attic of excess heat and stops ice dams from building up on your roof's gutters in the winter by keeping the temperature in the attic at a consistent level of heat.
Roof fans may look easy to install on the surface but putting one in means cutting a hole in your roof, ensuring a water tight seal for the fan and getting in the wiring as needed. While asphalt shingled roofs are easy to cut, wooden shingled, metal shingled, clay tiled and slate roofs need the expertise and experience of your local roofing contractor. He can also advice you if it would be better for the integrity of your roof to simply place your new roof fan into an already existing static vent or the replaced fan hole.
Besides using electricity, roof fans can be wind-driven or solar powered. Barns, large industrial buildings, garages and even chicken coops usually have the wind powered ones since the interior heat is provided by the activity within the structure and simply needs to be siphoned off through a simple wind turbine. A newer style of roof fan, designed to appeal to the ecologically minded or for those homes where electric wiring is difficult to access, relies on small solar panels for its source of energy.
Steven Briesemeister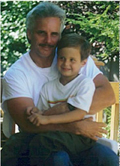 Browse other blogs by keywords:
0 Responses to "Your Attic Needs a Roof Fan"
Speak Your Mind!
Tell us what you're thinking...
and oh, if you want a pic to show with your comment, go get a gravatar!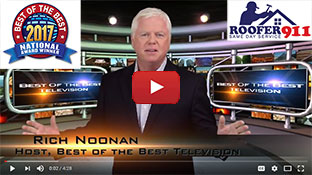 We Proudly Accept
Testimonial
What People Say About Us
Work completed same day as estimate; price very reasonable; repair work excellent on a complex roof leak. Highly recommend Roofer911
Martin Poch
business
Alexandria, VA
December 27, 2010
0.3