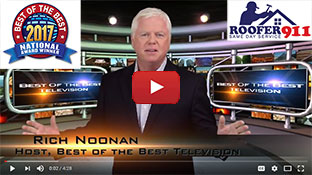 We Proudly Accept
Testimonial
What People Say About Us
Roofer911 was most responsive! The day following a major snow and wind storm in the area, Roofer911 not only answered my call in the late afternoon, once I realized damage occured to my property, but was promptly at my house the next day to not only provide me an online quote (which was necessary due to my schedule, as I could not be home that morning), but to also fix the work 2 hours later! This was imperative due to another impending snow/wind storm, and to prevent further damage. Thank you so much Roofer911, I highly recommend their services. - Elizabeth, Vice President of Operations, Defense Industry
Elizabeth Turk
business
Leesburg, VA
February 15, 2012
0.3

An Attic Fan for an Overheated Roof
| | |
| --- | --- |
| September 13, 2013 by - 0 Comments | |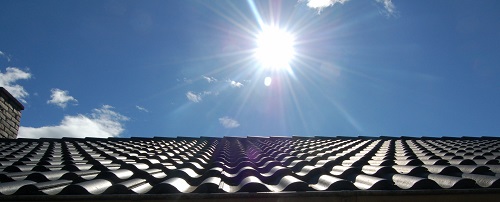 "What's the point of having an attic fan"
, you ask! Notice the sun shining hotly on this roof - all that heat has to go somewhere. With additional ventilation in your attic, your house stays cooler.
Browse other blogs by keywords:
Roof Replacement Attic Insulation
0 Responses to "An Attic Fan for an Overheated Roof"
Speak Your Mind!
Tell us what you're thinking...
and oh, if you want a pic to show with your comment, go get a gravatar!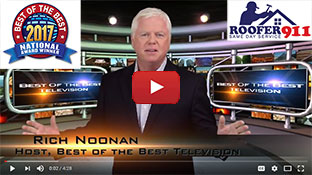 We Proudly Accept
Testimonial
What People Say About Us
Extremely happy with the quality of the work. Discovered a leak at 6:30pm the problem was inspected, isolated and resolved before noon the following day. Will recommend them and use them in the future.
Brian Lang
business
Alexandria, VA
April 26, 2011
0.3