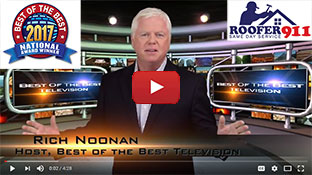 We Proudly Accept
Testimonial
What People Say About Us
Great customer service! Steven came right over to give an estimate, and was able to get his crew there that afternoon. The crew was great! They did a perfect job, and were polite and clean! I wouldn't hesitate to recommend Roofer911 to anyone!
Beth Rouse
business
Springfield, VA
October 16, 2012
0.3

Modern Asphalt Shingles
| | |
| --- | --- |
| September 30, 2011 by - 0 Comments | |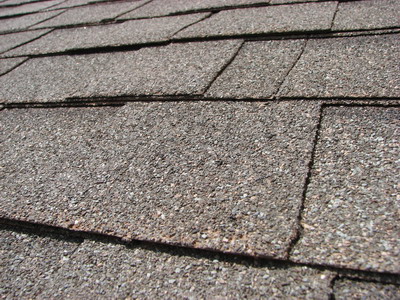 There are two types of modern asphalt shingles: organic and glass fiber. Organic? Who knew? Yet organic shingles are just that since they are made from recycled waste paper which has been shaped, formed and saturated with asphalt then coated with adhesive asphalt impregnated with ceramic granules. Smart homeowners opt for organic asphalt shingles with ceramic granules that include leachable copper. The copper retards the growth of algae on the roof and without that munchable stuff to feast on, moss won't thrive.

Organic shingles are four times more saturated with asphalt than their glass fiber cousins. This makes the organic tiles as durable as the glass fiber ones but less eco-friendly and more liable to be damaged through fire. Organic shingles on roofs can last from 25 to 50 years.

Glass fiber asphalt shingles have a base layer of glass fibers made from wet fiberglass randomly set down and bonded with a resin made from urea-formaldehyde. The shingles are then coated with asphalt and mineral fillers for a weatherproof seal. It is far more fire-proof than the organic asphalt shingle.

There is an even newer version of fiberglass shingles on the market called laminated glass fiber shingles. Also known as architectural shingles, they have two distinct layers bound together with asphalt sealant. They are heavier than regular fiberglass shingles and more expensive too so you need to remember that when ordering a roof repair. However, this type of asphalt shingle gives a more varied and contoured look to the roof. Keep in mind that whatever type you choose, asphalt shingles require a roof with a 17% slope.
Steven Briesemeister
Browse other blogs by keywords:
Roof Repair Roof Replacement Tile
0 Responses to "Modern Asphalt Shingles "
Speak Your Mind!
Tell us what you're thinking...
and oh, if you want a pic to show with your comment, go get a gravatar!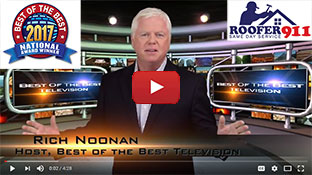 We Proudly Accept
Testimonial
What People Say About Us
I was very pleased with the roof repair completed from damage due to ice dam. I would recommend there services and want to thank Jun for his professional manner in describing the problem and making sure the repair work was done over and above what was expected.
Rhonda Collier
business
Arlington, VA
February 16, 2011
0.3