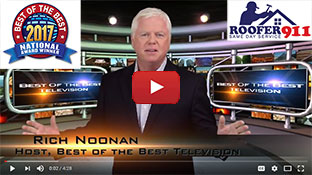 We Proudly Accept
Testimonial
What People Say About Us
Professional, courteous, knowledgeable, fast, thorough, good price and great customer service!
Kim Duclos
business
Aldie, VA
July 7, 2011
0.3

Asphalt or Metal Roof Shingles
| | |
| --- | --- |
| August 16, 2011 by - 0 Comments | |
Asphalt Roof Shingles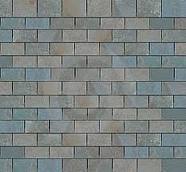 Metal Roof Shingles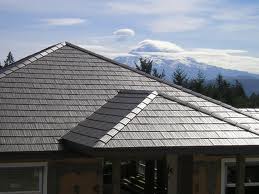 Asphalt shingles, if maintained with the best roof repair will last up to 25 years, but a metal roof has a much longer life. Asphalt roofing material is manufactured from fiberglass or paper infused with oil. The moment you put it on your roof and expose it to the sun and weather, it starts to break down. The sun's ultraviolet rays are not friendly to asphalt shingles.
Metal can handle just about anything that happens with the weather. The best quality metal roofing materials allow for expansion and contraction and remain watertight. This means that extreme changes in temperature will not ruin your roof. The common concerns are with roofing compound that has become brittle and fallen off or sections where the roofing screws have popped. This can easily be handled with simple roof repair techniques.
The next time you go for a drive in the country where you see old farms, or even in the city where you see historical buildings, take note of the metal roofs. Some of those buildings are more than 100 years old and they have the original roof. Metal does not decompose. It gets rusty and has to be scraped and painted and then it will last for decades.
A contemporary metal roof can be aesthetically pleasing on the most upscale home. They are also designed with features to make them particularly watertight. New technology helps prevent microscopic cracks in the paint and makes them scratch-resistant. The installation cost might be higher where you live, but you may never have to worry about roof replacement as long as you own your home.
Steven Briesemeister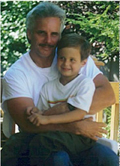 Browse other blogs by keywords:
Metal Roofing Roof Repair Roof Replacement Tile
0 Responses to "Asphalt or Metal Roof Shingles"
Speak Your Mind!
Tell us what you're thinking...
and oh, if you want a pic to show with your comment, go get a gravatar!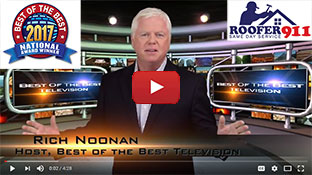 We Proudly Accept
Testimonial
What People Say About Us
Excellent work and very fair price. Arrived on time and met all requirements.
JIm Hitchcock
business
Ashburn, VA
March 2, 2011
0.3