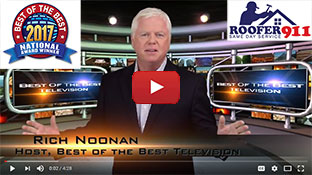 We Proudly Accept
Testimonial
What People Say About Us
Roofer911 was incredible. They came to my house within an hour of calling for an estimate, did the repairs the following day (Sunday), and their rates were incredibly reasonable. Their focus on customer service is self-evident in everything that they do, and I can not recommend them more highly.
Joshua Gardner
business
Alexandria, VA
November 1, 2011
0.3

Love Or Hate Architectural Roof Shingles?
| | |
| --- | --- |
| October 10, 2011 by - 2 Comments | |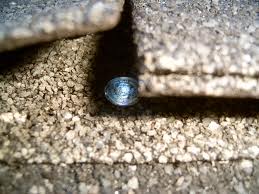 Also known as dimensional shingles, architectural roof shingles can make a roof look more than great but if your local roofing contractor isn't up to snuff, the final results ultimately won't be so great! These shingles are laminated heavy fiber glass mat base impregnated with mineral granules that have been ceramic-coated and embedded in asphalt and, when installed correctly, give a three dimensional, top quality look to a home's roof. Properly in place and with the right attic ventilation, they will last to their warranty but, if not, the individual shingles will add up to a massive homeowner headache through leaks springing up all over the roof.
Those leaks aren't a reflection on the quality of the shingles but on the ability of the roofer to do proper installation! Roofers use nail guns and can slam out five nails a second so are now addicted to speed at the sacrifice of quality workmanship. That means if the roofer is distracted or is in an automatic work rhythm, nails will pierce flashings or end up exposed where the shingles come together horizontally.
To make matters worse, many times the exposed nails are missed visually upon inspection since they are nestled between the shingle joints and the only way to catch that error is to manually part the shingles at the joints. Finding one or two poorly installed shingles during roof repair isn't bad but having an entire roof with thousands of shingles isn't a repair but a replacement situation! To make sure that you aren't faced with this dilemma, check to see that your roofer follows the manufacturer's proper installation guidelines for architectural roof shingles so that you are left with a beautiful and watertight roof for decades to come.
Browse other blogs by keywords:
Metal Roofing Roof Inspection Roof Repair Roof Replacement Tile
2 Responses to "Love Or Hate Architectural Roof Shingles?"
Ottawa Roofing Contractors says:
December 6, 2011 at 8:26 PM
Looks and the quality of the architectural shingles are amazing. Finding a quality roofing contractor that offers warranty and backs it up with his honesty is hard to find. An honest roofer with a million happy homeowners is what you want. OttawaRoofing.Net
Roofer911 says:
September 27, 2013 at 8:19 AM
An architectural shingle roof is an absolutely beautiful roof but when installed by someone without the proper knowledge creates a HUGE problem for the homeowner developing roof leaks for years to come, if not repaired correctly. As I always say, you can have the best roof shingles installed on your home but there only as good as the contractor who installs them...what a shame!!!
Speak Your Mind!
Tell us what you're thinking...
and oh, if you want a pic to show with your comment, go get a gravatar!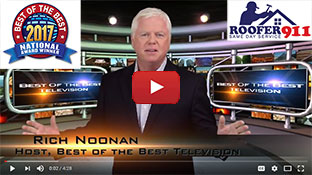 We Proudly Accept
Testimonial
What People Say About Us
Professional, respectful, very clear explanation of all the work to be done. Work done efficiently and in a timely manner. No surprises, straight to the point and on time. Fair treatment and gender unbiased. Quite refreshing to know that there is a company with high and fair working ethics. Will recommend without reservation. Thanks!
Ruth Aponte
business
Woodbridge, VA
November 25, 2012
0.3