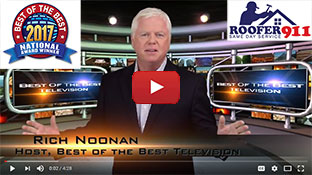 We Proudly Accept
Testimonial
What People Say About Us
My Roofing experience was very good. The service was well organized, quickly performed, and the quality was exceptional. I would recommend their service to friends and family.
Arthur Hayes
business
ashburn, VA
May 12, 2013
0.3

Architectural Roof Shingles Enhance the Value of Your House
| | |
| --- | --- |
| October 24, 2011 by - 0 Comments | |
Architectural roof shingles are the latest technology for roofing materials. They are designed from the highest quality materials to not only enhance the cosmetic appearance of your home, but also to give your roof a longer life. The initial expense is more than compensated by the reduction in roof repair costs. Whereas shingles were once considered low man on the totem pole for quality, they now provide amongst the best coverage.
Architectural roofing shingles are also called laminated or dimensional shingles. The common asphalt shingle is made from fiberglass, ceramic-coated granules wrapped together in asphalt. Today, the advancements in manufacturing have launched an entire new product made from synthetic slate. It looks and feels like slate, but is far more durable and handles better because it is made from a polymer composite specially designed for providing safer and longer lasting roofing shingles that look stunning.
There is every reason to have a beautiful house complement your major investment in your home. These shingles have a three dimensional appearance and even emulate cedar shingles. Now homeowners can enjoy the beauty of cedar roves without the natural deterioration of bleaching caused from UV exposure, staining from mold, mildew and moss, and the old age effects of cracking and splintering. Another benefit of these synthetic shingles is they are lightweight and do not require additional support as would slate.
Greater versatility for steep-pitched roofs and turrets has made these shingles very popular with homeowners replacing their roofs as well. Once restricted to normal slate or cedar hues, now a wide variety of color tones are available. Dynamic natural slate as well as warm terra cotta colors and dark greens can be chosen to enhance the beauty and value of hour home with architectural roof shingles.
Browse other blogs by keywords:
0 Responses to "Architectural Roof Shingles Enhance the Value of Your House"
Speak Your Mind!
Tell us what you're thinking...
and oh, if you want a pic to show with your comment, go get a gravatar!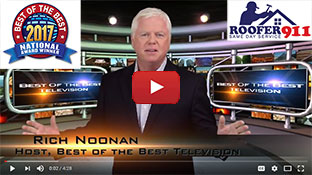 We Proudly Accept
Testimonial
What People Say About Us
Called Roofer911 in the morning. Workman arrived before noon and finished by 1pm. This was a small repair job which most contractors would get to between other jobs and charge as much as they could. Instead I received excellent service and workmanship at what I concedered a fair price. They completely cleaned up after themselves. Found this contractor to be very accomodating with very good consumer skills. I would recommend them to my closest friends and family. I plan on using them to do other needed repair work.
Charles Bilello
business
Potomac Falls, VA
March 21, 2011
0.3