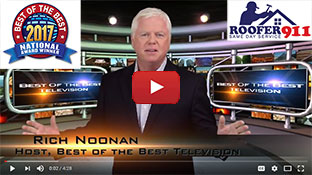 We Proudly Accept
Testimonial
What People Say About Us
Very responsive team with customers satisfaction as their prime focus along with quality workmanship!
Laxman Chethan
business
Leesburg, VA
February 12, 2013
0.3

Flat Roofs: Architectural Digest Worthy or Major Headache
| | |
| --- | --- |
| December 19, 2011 by - 0 Comments | |
Although Architectural Digest may tout flat roofs as characteristic of modern home design, a flat roof comes with its own set of headaches if not regularly maintained. Roofers recommend that flat roofs are inspected twice a year, in the spring and fall. Potential problems to look for are worn surfaces, cracks and punctures, missing flashing, and draining issues, such as standing water.
Because of the lack of pitch in a flat roof, it is pertinent to keep gutters and drains clear for adequate drainage. Poorly maintained drainage systems can result in leaks that can lead to costly roof repair or replacement. During the colder months, ice can build up in gutters and downspouts, which in turn prevents water from running off of a flat roof. Removing the ice from the gutter system is no easy task, and may require the help of a professional to tackle the problem without causing damage to the roof. It's a good idea to check drains for clogs at least once a month, and more often in freezing temperatures.
Flat roofs suffer more wear and tear than pitched roofs, especially in colder climates that get a lot of rain and snow. Therefore, it is important to choose the right material for your specific roofing needs in the area you live. Among the many options are Tar and Gravel, Modified Bitumen (asphalt roll roofing), EPDM (rubber membrane), and Metal (aluminum/steel/copper).
Whether you own an ultra contemporary home worthy to grace the cover of Architectural Digest, or a New England cape in the suburbs of Massachusetts, homes with flat roofs require extra TLC. Regular inspection of your roof, as well as prompt repairs and maintenance are the key to prolonging the life of your roof.
Browse other blogs by keywords:
Commercial Roofing Flat Roofing
0 Responses to "Flat Roofs: Architectural Digest Worthy or Major Headache"
Speak Your Mind!
Tell us what you're thinking...
and oh, if you want a pic to show with your comment, go get a gravatar!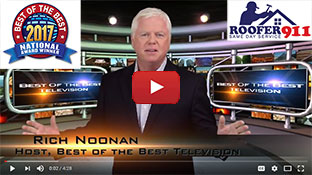 We Proudly Accept
Testimonial
What People Say About Us
Great response and Great service. Repairs appear to be good quality.
Eric Hopson
business
Sterling, VA
June 18, 2010
0.3