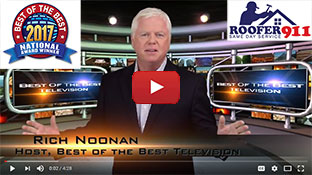 We Proudly Accept
Testimonial
What People Say About Us
Quick response with same day service. I highly recommend!
Vijay Raj
business
Fairfax, VA
February 18, 2013
0.3

Aluminum Shingles a Colorful Alternative Metal Roof
| | |
| --- | --- |
| September 21, 2011 by - 0 Comments | |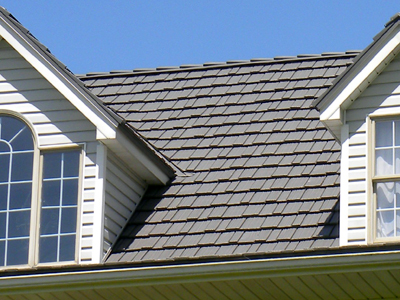 While many people may have heard of metal roofs, aluminum shingles are a relatively new addition to the metal roof possibilities. They have many advantages as roofing materials.
For one thing, they are 'green' in that they are often made from recycled aluminum, and can be recycled. Though they may cost more than twice as much as asphalt shingles, they are very durable, often with a warranty that lasts for the lifetime of the home's owner and 50 years toward the next owners. So when the cost is divided out over their lifespan, they actually are quite affordable.
They are lightweight, and can be installed over asphalt shingles which saves the cost of re-roofing. Aluminum shingles are versatile in that they can be made to resemble clay tiles, cedar shakes, or even slate. They come in a variety of colors and textures that is created by being covered with a baked-on Kynar finish. Because of this, they offer many options to fit a variety of home styles. They are fire resistant and energy efficient, saving homeowners about 20% on their home heating and cooling costs.
When you put aluminum shingles on your roof, it is much less likely that you will need roof repair because they won't curl, rot, crumble, or mold. The only reason you may need to fix them is if they blow off or someone dents them by not walking on them carefully when cleaning gutters. Aluminum shingles are a great alternative roofing material with many advantages.
Steven Briesemeister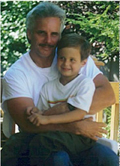 Browse other blogs by keywords:
Metal Roofing Roof Repair Roof Replacement Tile
0 Responses to "Aluminum Shingles a Colorful Alternative Metal Roof"
Speak Your Mind!
Tell us what you're thinking...
and oh, if you want a pic to show with your comment, go get a gravatar!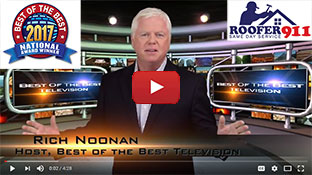 We Proudly Accept
Testimonial
What People Say About Us
Unbelievable! This was the first time I have had a repair contractor call me within 10 minutes of a web request. Beyond that, Steven showed up at my door a few hours later and here is the amazing part. He showed me where the leak was in the exterior ceiling around the window and told me how to repair it myself. I have never had a contractor refuse to do work because he felt I could fix it myself cheaper. I would recommend Steven at Roofer911 to anyone. He is honest, quick and bottom line, he saved me a ton of time and money.
Todd Reynolds
business
purcellville, VA
September 9, 2013
0.3