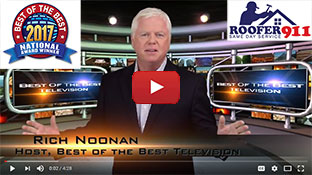 We Proudly Accept
Testimonial
What People Say About Us
Prompt and professional service that explained exactly what needed to be done and did it. Highly recommend!
Randy Nixon
business
Ashburn, VA
April 29, 2013
0.3

Aluminum Ridge Vents
| | |
| --- | --- |
| August 14, 2011 by - 0 Comments | |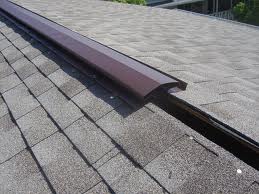 Aluminum ridge vents, lightweight and durable, are an effective means of ventilating the trapped heat hot and cold air in your attic. Roofs are built to keep the weather out of your house. However, an airtight sealed attic gets to be at least 130 degrees in summer and when the temperatures cool at night, the condensation transforms into precipitation so that when you get up there to retrieve a memento from Grandma, you may think you got lost and strayed into a tropical rainforest.
Your attic getting hot or cold matters to the well being of your entire house, even though nobody lives up there. That is why ridge vents made from aluminum are the best answer for letting the air out. Anything you have stored up in your attic risks developing mildew and mold even if there is no roof leak because of the condensation. And the mildew and mold is not just going to stay in the photo album, it is going to travel throughout your house, down the studs and into the drywall.
Installing a vent along the entire length of your roof is the best solution all round. When fastening an aluminum ridge vent into place, the best method is screwing into the rafters on center which will prevent wind blow-off. The vent is capped so that rain, snow, hail and debris cannot get in, but gives the greatest ability for the hot and cold air to escape. The aesthetics are far more pleasing, simply a long continuous line in harmony with the profile of your house. Aluminum ridge vents resolve any need for cutting holes in your roof to install turbines, fans and other types of roof vents.
Browse other blogs by keywords:
0 Responses to "Aluminum Ridge Vents"
Speak Your Mind!
Tell us what you're thinking...
and oh, if you want a pic to show with your comment, go get a gravatar!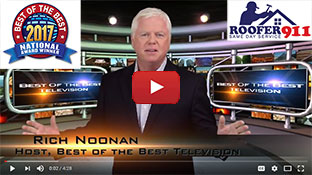 We Proudly Accept
Testimonial
What People Say About Us
WOW! We had a very hard to pinpoint leak in the foundation wall under our garage. I was concerned it was the foundation leaking in water as it came through a crack. Steve came out the same day and used an infrared to trace the leak all the way up to the heat stack pipes on the roof. The water was running down the pipes and finding it's way out in the basement. The crew came out the SAME DAY and fixed the flashing and ridge to make sure we sealed those areas. As of now, we need another hard rain to confirm the leak is stopped, but are confident. I was told not to patch the small crack in the wall as that is our guide to ensure no more water..thats confidence in your work! 6 month warranty, and a promise to come back if the leak still exists. Im VERY pleased...speed, good price and honesty. Now wait for rain, and close the loop on this mystery basement leak...
Michael Ferragut
business
Fairfax, VA
December 31, 2013
0.3