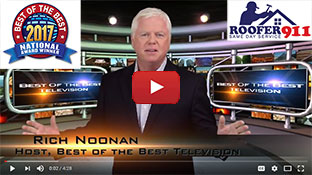 We Proudly Accept
Testimonial
What People Say About Us
Manager responded to email in minutes, appraisal provided the next day, and work completed the following day by a highly efficient crew. Could not ask for more friendly and professional service.
Alfred Heron
business
Haymarket, VA
March 2, 2012
0.3

Did You Know About Ballasted Roofing Systems?
| | |
| --- | --- |
| October 7, 2011 by - 0 Comments | |
When you hear about ballast, you think of the extra load of weight that empty ships carry then dump to take on their payloads but did you know that there are ballasted roofing systems using stones to weigh down flat roof membranes? What a concept! Yet this system has been in use since the 1970s and is surprisingly hail and hurricane resistant where more modern roofs fall down on the job so to speak.
The flat roof membrane weighed down with ballast river stones is made of ethylene propylene diene Monomer (M-class) rubber which is referred to as EPDM rubber. It is a synthetic rubber and is loose laid over roofing approved insulation board. The stones used to keep the EPDM membrane in place are smooth river washed stones ranging in size from ¾ to 1 ½ inches in diameter and weigh in anywhere from 10 to 25 lbs. per square foot. They have about the same reflective quality as white gravel roofs but handle high winds and hail far better so there is less roof repair involved after storms.
Besides river stones, pavers can be used as ballast and have been increasingly done so since the 1980s. This has the added advantage of creating decorative walkways, seating areas for lounging or even whole roof patios as extra outdoor living space for flat roof homes with easy roof access. Ballasted roofing systems are found throughout the United States and are especially popular as worry-free roofs for large manufacturing and corporate buildings.
Browse other blogs by keywords:
Commercial Roofing Roof Inspection Roof Repair Roof Replacement
0 Responses to "Did You Know About Ballasted Roofing Systems?"
Speak Your Mind!
Tell us what you're thinking...
and oh, if you want a pic to show with your comment, go get a gravatar!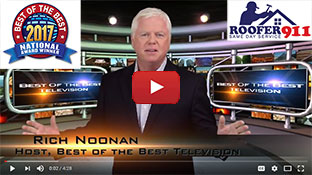 We Proudly Accept
Testimonial
What People Say About Us
The workers did their jobs in a timely and professional way. They did the repair yesterday and it has not rained yet to check the final outcome.
Mansour Farsad
business
Great Falls, VA
December 14, 2011
0.3