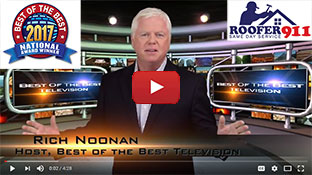 We Proudly Accept
Testimonial
What People Say About Us
I decided to conduct my homework on area roofing companies over the weekend. Out of the four I had provide estimates, Roofer911 was the only one to answer the call and provide a review within 24 hours. Steve (co-owner) provided a detailed estimate and patiently walked us through each aspect of the estimate. With his price competitive (within 5% of lowest estimate) and my wife and I both comfortable with him, we went forward and hired him. His crew showed up at 7 am promptly and their foreman explained to me each step he planned to accomplish and the amount of time he anticipated it would take. The entire job was complete in less then one day (five hours). My wife and I are very pleased and happy we chose Roofer 911.
James R.
business
Alexandria, VA
April 17, 2012
0.3
ROOFING BLOGS DIRECTORY
If you are a roofing contractor, home remodeler or a do-it-yourselfer who is about to begin a roofing project, the list of blogs on our site can be of great benefit to you. Here at Roofer911, you'll find hundreds of blogs about roofing on such topics as: roof installation, ventilation, ice dam, solar energy, mold, roof cleaning and much more. Whether you are a novice or an seasoned professional in the roofing trade, reading about other individual's experiences can prove as useful guidelines.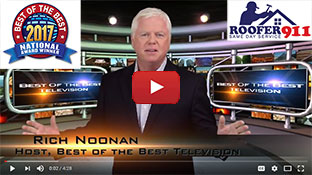 We Proudly Accept
Testimonial
What People Say About Us
Fabulous Customer Service! Masterful workmanship on the repair. All areas went beyond my expectations.Thanks Dale!
James Cox
business
Dumfries, VA
September 18, 2012
0.3