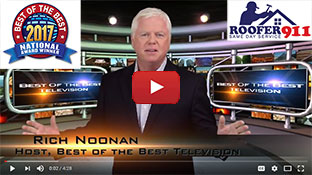 We Proudly Accept
Testimonial
What People Say About Us
Steve and his crew have consistently done an outstanding job for me. I am pleased to recommend Roofer911 to anyone that needs there services!
Duane Baker
business
Chantilly, VA
December 19, 2012
0.3

Vienna VA - Why A Roof Attic Fan Will Not Cool A House
Hey, this is Steve from Roofer911.

I'm at a home in Vienna, Virginia and the customer needs an estimate for an attic fan because it gets very hot on the top level of a split-level home. I want to show you something. Where you see all these orange, that's missing insulation around all these high hats and in fact it's all over, upstairs. Every high hat has missing insulation.

What happened was when the contractors originally installed the high hats, he removed all the insulation in the area of the light, did his electrical connections. Once he was done, he never put the insulation back.

Even if I was to install a roof attic fan, it will still get hot inside this home. Because all the heat from inside the attic is dropping down inside living space. With problems like these, the insulation needs to be built up and then we install an attic fan and they'll notice a major change.

Roofer911 provides roof repair services in all areas of Vienna and Tysons Corner in Northern Virginia. Call us today for an infrared inspection and estimate.

Browse other blogs by keywords:
Infrared Insulation attic fan attic ventilation repair roof residential roofing Roof Inspection roof insulation
0 Responses to "Vienna VA - Why A Roof Attic Fan Will Not Cool A House"
Speak Your Mind!
Tell us what you're thinking...
and oh, if you want a pic to show with your comment, go get a gravatar!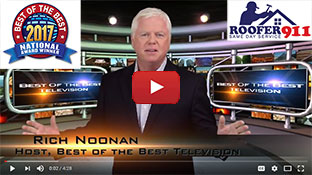 We Proudly Accept
Testimonial
What People Say About Us
The response and work was done expeditiously and professionally.
John Fulmer
business
Ashburn, VA
August 29, 2009
0.3