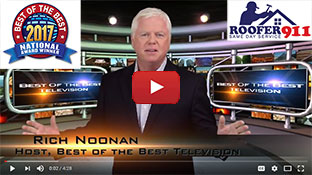 We Proudly Accept
Testimonial
What People Say About Us
Roofer 911 always provides a quick response for my roofing needs. My roof was repaired within 2 days from damage caused by a thunderstorm. The company is very proffesional and provides quality service. If I need more roofing items done I will gladly use Roofer 911 again!
Ryan Magazzine
business
Leesburg, VA
July 8, 2011
0.3
ROOFING BLOGS DIRECTORY
If you are a roofing contractor, home remodeler or a do-it-yourselfer who is about to begin a roofing project, the list of blogs on our site can be of great benefit to you. Here at Roofer911, you'll find hundreds of blogs about roofing on such topics as: roof installation, ventilation, ice dam, solar energy, mold, roof cleaning and much more. Whether you are a novice or an seasoned professional in the roofing trade, reading about other individual's experiences can prove as useful guidelines.
Woodbridge VA Roof Leak - Water Diveter
A Copper Roof Is A Long Lasting Attractive Roof
A copper roof may seem like an expensive choice, but when you divide it out over the number of years that it lasts, it really can be cost effective.
A Gable Vent Leak is a Crying Shame
Sometimes the gable vent is an innocent bystander and the wind is the real culprit when it comes to your leak. If high winds are the problem causing your gable vent leak, consider replacing
A Homeowner Concern for Roof Repair
Is roof repair the solution for this homeowner's water damage?
A Mysterious Roof Leak
Customers called us to inspect their old house because they weren't sure if they had a roof leak problem or a condensation buildup.
A Slate Roof is a Gorgeous Roof
When doing a roof repair remember that the smaller tiles give the best watertight fit and the larger, heavier tiles on a slate roof withstand the weight of ice and snow during the winter.
A Smashing Example of a Skylight Leak
Heavy winds can tear up your roof and cause a skylight leak.
A Surprise Hole through Roof Shingles
None of us appreciates a hole through roof materials, but how hopping mad would you be if it happened because something dropped from the sky and hit your house? It does happen from time to time.
A Tricky Skylight Leak Question
A takes a brilliant roofer to determine the source of this skylight leak!
A Word to the Wise About Skylights
Sunshine is not the only element that comes through a skylight.
Adobe Homes are Roofers' Delights
Adobe homes are gorgeous. Because adobe is made from earth and water, and baked in the sun, it was a natural way to build a home in climates with lots of earth and little rain.
Alexandria VA - Roof Repair Specialist
All Hail to Hail Resistant Shingles
In 1996 Underwriter's Laboratory (UL) teamed up with the Institute of Business and Home Safety (BHA) and property insurance specialists to develop hail resistance standards for roofing materials.
All You Need To Know About Fireproof Roof
Our home is the greatest investment we could ever have and it would be such a waste if it were to be burned down in ashes. Keeping our family and home safe from fire is made easier now since scientific studies and testing have been done to compare and contrast different materials that can be possibly used in a roofing system.
Alternative Uses for Leaky Gutters
If your leaky gutters are beyond repair, you can find other uses for them.
Aluminum Ridge Vent Leak Repair In Woodbridge, VA
Aluminum Ridge Vents
When fastening an aluminum ridge vent into place, the best method is screwing into the rafters on center which will prevent wind blow-off.
Aluminum Shingles a Colorful Alternative Metal Roof
While many people may have heard of metal roofs, aluminum shingles are a relatively new addition to the metal roof possibilities. They have many advantages as roofing materials.
An Attic Fan for an Overheated Roof
The heat from your roof has to go somewhere. An attic fan keeps it out of your house.
An Attic Fan Provides Cooling Ventilation
With a good attic fan, the ventilation in your attic helps cool the house in the summer.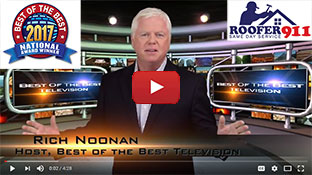 We Proudly Accept
Testimonial
What People Say About Us
Immediate service! Fast! Identified problem areas. Very courtious.
Jim Bowen
business
Northern, VA
October 9, 2009
0.3