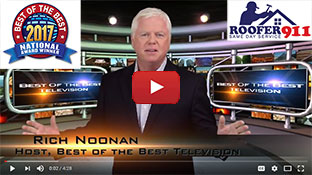 We Proudly Accept
Testimonial
What People Say About Us
Fast quote and excellent followup.
David Caldwell
business
Woodbridge, VA
March 17, 2013
0.3
What Are The Benefits Of Torchdown Roofing?
By: Steven Briesemeister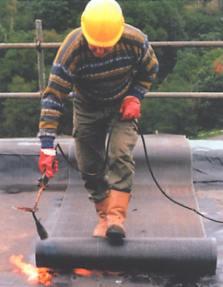 What is torchdown roofing?
Torchdown roofing is sometimes also referred to as rubberized asphalt and is the most common type of roofing to be used on flat roofs. The asphalt is melted onto the roof using a torch creating an impermeable roof that has an average life of between 15 and 20 years. It is ideal for flat roofs because of the protection it offers from rainwater that might collect on the surface. The cost is only slightly more than the traditional tar and gravel that is frequently used to cover flat roofs but torchdown roofing gives slightly better results. For an extra $1000 it is worth the extra, but there have been reports of several house fires being started because of the torches used in the process of installing the roof.
None of the noxious fumes associated with tar roofs.
Anyone who has had a tar roof installed on their house or anywhere near their house will understand comments regarding the hideous fumes that are emitted during the process. Many people even find it necessary to move out because of this smell often adding extra expense to the cost of fitting a new roof, however, with torchdown roofing this isn't a problem.
What is torchdown roofing made of?
Torchdown roofing is modified bitumen combined with high quality resins. This combination ensures that you roof is completely impermeable to rainwater and is also resistant to otherwise damaging UV rays. It won't melt and it won't gather large puddles of rainwater so it is already weatherproof to a good extent. Torchdown roofing is extremely durable, the combination of asphalt and resin means that it is resistant to punctures and other abrasive damage. The strength and resistance of torchdown roofing means that it not only has a life of up to 20 years, but that that life will be virtually free from repairs except in the most extreme circumstances.
Coating your torchdown roofing.
For extra protection you can let your torchdown roofing settle for between a month and two months before coating it with an extra coating that will make it even more fire resistant and increases the protection from heat by further reflecting the sun's rays.
Other uses for modified bitumen.
This durable, hardwearing combination of asphalt and rubber resin isn't only designed for use as torchdown roofing either and is used to great effect on basements, verandas, foundations and garages. If you have a need for a weather resistant, flexible but very strong covering then torchdown roofing is the solution you have been looking for.
The cost of torchdown roofing.
The overall cost of torchdown roofing will ultimately depend on the roofing contractor you use to complete the work and the price of the actual components; however, it is only slightly more expensive than traditional asphalt roofing. In exchange for the small amount of money extra you receive roofing that is more resistant to weather and less likely to become damaged. This means that over its life it will cost you less in roof repairs; it really does work out cheaper in the long run to have torchdown roofing over asphalt roofing.
When choosing torch down roofing materials for your home or business we find http://www.abcsupply.com has the largest selection of best name products and acessories. Also, they go the extra mile to meet there delivery time commitments to you.
Article Source: http://www.roofer911.com
Attention Publishers & Webmasters; Our Reprint Policies:

If you wish to publish/reprint any article from our site in your ezine, website, blog, forum, or
print publication, you must:

Submit Your Roofing Related Article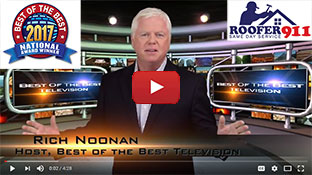 We Proudly Accept
Testimonial
What People Say About Us
HIGHLY RECOMMENDED!!! Roofer911 gave us an evaluation and estimate very quickly and all the work was done later that day!! The price was very reasonable for the roof repairs needed, they didn't propose to fix anything that didn't need it, and the work was professionally done with perfect cleanup afterwards. They even found a cracked stack pipe I wasn't aware of, and showed me a picture to explain why it could become a problem. I would confidently recommend Roofer 911 to anyone who wants superior work done at terrific pricing with same-day convenience. Best service experience around !
Gayle Berkeley
business
Herndon, VA
April 27, 2010
0.3