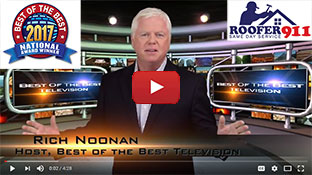 We Proudly Accept
Testimonial
What People Say About Us
Quick response and repair. Steven B. utilized infrared to inspect roof to assess stains at rear center ridge ad right rear corner of eave. No moisture was found; however, Steve did identify a problem with the front gutter and recommended repitching of the gutter. Excellent service with a smile....:o))
Keitha Hunt
business
Alexandria, VA
May 16, 2011
0.3
Choosing a Roofing Contractor
Some people would say that choosing a good roofing contractor is the single most important decision you will be faced with on a new project. I happen to agree with that notion and will try to provide you with some helpful tips to help you along the way.
An excellent place to start is by asking people that you know, friends, or coworkers who have recently had a new roof installed on their home questions about prospective roofing contractors. Was the job completed on schedule? Did the roofing contractor leave a mess? Were the proper materials used? Unpaid praise is perhaps the best indicator of quality work one could hope for, and certainly more reliable than any advertising.
You will also want to know if a roofing contractor is licensed, bonded, and insured. This is critical information especially in the event that something goes wrong. At the same time it lessens the chance that anything will go wrong because quality contractors tend not skip these important steps. If your area has local builders associations this is often a good place to begin your search for a reputable roofing contractor. Most of these associations require proper licensing and insurance as pre-requisites of membership.
Once you have a list of roofing contractors you will want to get estimates from each. Always get estimates in writing and understand the "fine print". Thorough inspections (exterior and interior) should be conducted before any estimates are given. It is a good idea to request a list of recently completed projects from the contractor so you may take a look at some of their work.
There are some questions you will want to ask a prospective roofing contractor. How long have they been in business? Will staples or nails be used? In areas with high wind the latter is preferable. You should ask if there will be any additional cost for repairing damaged decking material, or roof framing found after the old roof is removed. Does the company require money up front (this one should throw up a red flag for sure)? Is there a warranty on labor and materials? You will want to know if the cost of removing the old shingles is included in the overall price. Always ask about liability for any damage incurred on your home such as rain gutters etc.
Checking with the Better Business Bureau or local Chamber of Commerce is another good idea. They maintain lists of complaints on local businesses including building contractors. They will also be able to tell you how each complaint was resolved. A complaint in and of itself is no reason to dismiss a particular contractor, but seeing how they dealt with the problem can be very telling.
All of this may seem like a lot of work, but believe me when I tell you that doing a little homework can save you from a whole bunch of future problems. Picking up the yellow pages and calling the first name on the list or the company with the prettiest ad can be a recipe for disaster.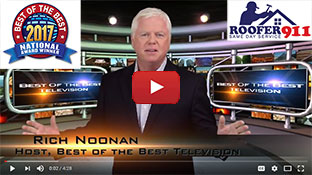 We Proudly Accept
Testimonial
What People Say About Us
Steve stopped by our house soon after we called him and talked about our leaking roof and stained ceiling on one sunday noon during a heavy rainstorm. He quickly analyzed and determined where the problems were and offered a reasonable price to fix them ASAP. Only a few hours later, his men were at our house and fixed all the problems in the middle of a heavey rain. If there is something priceless, that is the experience we had with Steve and his professionalism.
X. Shen
business
Vienna, VA
March 15, 2011
0.3