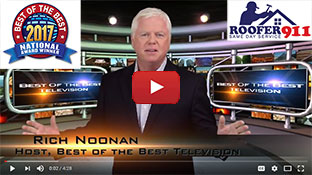 We Proudly Accept
Testimonial
What People Say About Us
Steven was pleasant to work with, prompt, and informative about my individual situation. The cost was reasonable and a few of my neighbors also used Roofer 911 for their repairs whch is how I learned of them. Thanks guys...
Sharli Patel
business
Alexandria, VA
April 12, 2010
0.3
What Is A Roofing Contractor License?
By: Steven Briesemeister
A roofing contractor license indicates that a person is licensed to work as a roofer but you should be aware that different states have different requirements for the procurement of a license. Indeed, some states only require you to prove that you have worked as a roofer and pay a nominal $25 fee. In fact, for an extra $10 you don't need to bother with a roofing contractor license and you can purchase a general contractor's license. This means that while you have absolutely no experience in any other field apart from roofing you are now registered to work as an electrician or a plumber and there is no way that a potential customer can tell the type of work you specialize in.
Should I demand a roofing contract license?
In all honesty, it is probably better to do so. If a potential company or contractor can only show you a general contractors license ask to see a portfolio of roofing work completed. Roofing is by no means a simple task and if it done by somebody who has no idea of what to do, and therefore no roofing contractors license, it is highly unlikely that you will get a high quality job done. You are the only person who can ensure that this doesn't happen so ask to see credentials and ask to see a portfolio of relevant work and references. Only accept a quote when you are happy with the price and with the talent of the people doing the work on your house.
Does a roofing contractor license actually serve a purpose?
In some parts of the country a roofing contractor license is a very important license that you can look at with great confidence that it means the professional you are considering employing is truly a professional in the line of work you require. This is no exception with a roofing contractor license. You can never truly be sure that someone with a general contract license is trained or experienced as a roofer. Many believe that the only real way for licenses to truly work is by testing applicants or at least checking up on their references and making spot checks on work they are completing or have already completed. This is a process that will have two benefits; it will put up the price of the license making people more likely to pick the specialist licenses and it will prevent people from gaining a license for a job they cannot necessarily do.
What to ask for instead of a roofing contractor license.
Because so many people in different areas believe that contractor licenses are basically useless more and more people are turning away from asking to see a roofing contract license and instead they are asking to see a portfolio and details of people they can contact for a reference. Our advice is to use both opportunities. Ask to see a roofing contractor license and their portfolio and reference details. This way you can be absolutely certain.
Attention Publishers & Webmasters; Our Reprint Policies:

If you wish to publish/reprint any article from our site in your ezine, website, blog, forum, or
print publication, you must:

Submit Your Roofing Related Article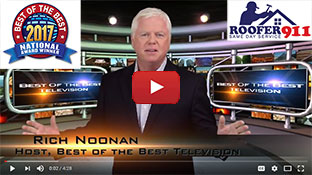 We Proudly Accept
Testimonial
What People Say About Us
I was completely satisfied with the customer service, responsiveness, and quality of the workmanship from Roofer911. I called regarding a roof leak on Labor Day and Steve arrived at my home within one hour. He used state-of-the art diagnostic tools to quickly diagnose the problem. He had a team on site within 24 hours to take care of the problem. I highly recommend the company.
Mark M
business
Reston, VA
September 9, 2012
0.3